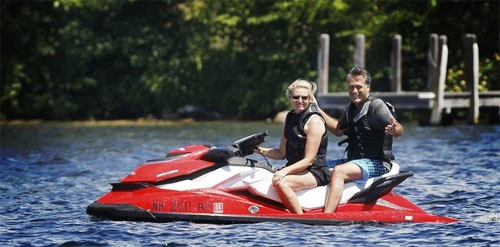 What's the best way to mute ceaseless criticism that you are the "Plutocrat's Plutocrat"?
Doubtless, it's not releasing your 2011 tax returns showing an effective tax rate of 14.1%, but that's about all Mitt Romney's got. Reportedly, the returns include $2.25M of deductions for charitable contributions and about $14.7M of total income.
In a blast that went out to reporters just a little before 2pm on Friday, the Romney campaign announced that his 2011 tax returns will be made available, as well as a 'summation' of his taxes from 1990-2009. MSNBC, as we speak, is already pouncing on Romney for not releasing the full returns.
On one hand, this is akin to trying to save a sinking ship by shooting another hole in the bottom of it. On the other hand, the hope for the Romney campaign has to be that the Sunday shows will focus on his tax returns and his charitable contributions to say "Look! Mitt Romney and his dressage horse really do care about poor people". The odds of this being successful are about as good as Mitt Romney actually understanding why people enjoy alcohol.