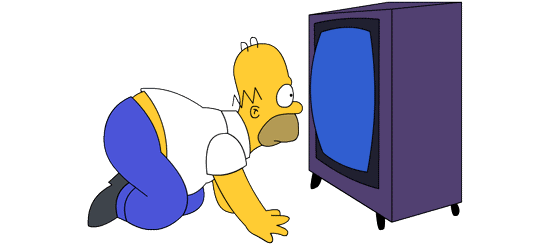 Summer TV gets a bad rap. I should know; I'm one of those people who's always hated it. But have you really taken a look at summer's offerings recently? I mean really looked, beyond shows like Wipeout and Generic Reality Show: Fifth Season of Jackassery. Because ya know what? Somehow, while we were busy actually getting some sun and fresh air, summer TV was out getting…kinda good. Sure, it's good in a super trashy, intellect-free sort of way–especially now that Mad Men won't be airing until 2012–but really, isn't throwing seriousness to the wind what summer is all about?
May 23rd: The Bachelorette (ABC, 9 p.m., returning series) Watching a dating reality show is kind of like witnessing an eating contest. You know it's gross, you know the person doing it probably feels like they've had enough after five or so, and you kinda wish you could take part in a way smaller-scale version of it, even if you won't admit it out loud. There isn't much good out there to be said for The Bachelorette, but that doesn't mean I won't be watching Ashley Hebert, third place in the most recent season of The Bachelor, chew up and spit out twenty-four disposable men. At least the fact that she's a soon-to-be dentist means she'll probably floss afterward.
May 26th: So You Think You Can Dance (Fox, 8 p.m., returning series) If you missed the screeching sound of Mary Murphy's hot tamale train last season, you're in luck–the overly vocal but undeniably knowledgeable Murphy returns this season to reclaim her spot at the judges' table from Mia Michaels and help introduce us to twenty fantastic dancers we'll never see anywhere in the future except for on that stage, because really, what exactly happens when you win this show? It's like every winner is a talented version of Taylor Hicks.
June 1st: Franklin & Bash (TNT, 9 p.m., new series) I love that not only do people keep taking a chance on Mark-Paul Gosselaar by giving him new legal shows to tank, but he seems to exist solely to remind people that TNT still exists. So what's different about this show? Mostly that it costars the adorable Breckin Meyer, who will forever be Travis from Clueless, and, of course, Malcolm McDowell, because it's impossible to cast a show with a man over sixty these days that isn't Malcolm McDowell.
June 2nd: Love Bites (NBC, 10 p.m., new series) It seems like this Becki Newton vehicle's been in the works for eons–or at least since Ugly Betty's cancellation–but this summer the actress behind the hilarious Amanda Tannen finally gets her due in this "romantic anthology" series featuring three loosely connected stories and tons of great guest stars. Constance Zimmer (Entourage) and Greg Grunberg (Felicity, Heroes) also star as a couple with infuriatingly disproportionate physical attractiveness levels outdone only by Kevin James and Leah Remini.
June 7th: Covert Affairs (USA, 10 p.m., returning series) She's not exactly James Bond, but Piper Perabo's CIA agent Annie Walker looks way better in a bikini and is surrounded by a cast that's fun as hell, from Popular star Christopher Gorham's Auggie–a hot blind agent whose skill with the ladies suggest that it's not only his other senses that are heightened–to Kari Matchett and Sandy Cohen Peter "Eyebrows" Gallagher's dueling coworker-couple to Anne Dudek (Cutthroat bitch!) as Perabo's in-the-dark sister.
June 14th: Pretty Little Liars (ABCFamily, 8 p.m., returning series) JUST TELL ME WHO THE HELL "A" IS ALREADY. Seriously, if a show is going to make me root for a relationship based in statutory violations, have two characters we cannot tell apart (and no, making one of them a lesbian doesn't help), and pretend a whole bunch of these guys are cuter than they are (while getting rid of one of the cutest ones super early on–miss you, Wren!), we would at least like some sort of payoff. Sure, keeping Melrose Place's Sydney in my life helps, but it's not enough at this point, guys. It's just not.
June 22nd: The Challenge Rivals: The Jungle (MTV, 10 p.m., returning concept with new format) Try and resist the newest incarnation of Real World/Road Rules Challenge. Go on, I'll wait. Sure, these challenges have been known to get a little tiresome when they consist of newbies who entered the Real World house long after the rest of us have stopped watching it, but for this upcoming season, MTV has dragged out the best of the beasts for an all-new format that partners up old enemies and all but guarantees bloodshed or at last some serious hairpulling. Remember CT and Adam's brutal blowout a few years ago? Partnered. When Paula's alliance ditched her at the very last minute to team up with powerhouse Ev instead? Partnered. The Johanna-induced rivalry between Wes and Kenny? Partnered. Now tell me resistance isn't futile….
June 26th: True Blood (HBO, 9 p.m., returning series) Remember when this show was only sort of weird, for like five minutes before it turned out that everyone south of the Mason-Dixon line had some sort of magical power and vampires had elaborate governments and Sookie dreamed of tampon commercials? Not that we're entirely complaining–new additions like Joe Manganiello (fun as Alcide here though he was lame as Owen on One Tree Hill) and the awesome Denis O'Hare as Russell Edgington (probably the only redeeming feature of last season with the exception of naked Alexander Skarsgard) certainly keep me on my toes–but when it all comes down to it, don't we all really just want all Pam and Eric, all the time?
June 29th: Royal Pains (USA, 9 p.m., returning series) What do you get when you combine two brothers, a couple of are-they-or-aren't-they love interests, a financier with mysterious disease and a more mysterious source of funds, and a conniving father played by none other than the Fonz himself? Honestly, after two seasons, I'm still not sure, but that's yet to stop me from tuning in!
July 24th: Entourage (HBO, 10 p.m., returning series) Returning for its final season, the show that so frequently inspires the question "That's still on?" made some serious moves last year when they introduced the excellent Autumn Reeser as homewrecking power agent Lizzie Grant and the notorious Sasha Grey as a version of herself who's dating Vince and introducing him to the finer side of Colombia. Last season ended with a coke-addicted Vince (played by Adrian Grenier, who was actually forced to act! And didn't suck at it!) being caught with a baggie of what was probably not baking powder on his person. Here's hoping they keep the show on a high note (pun!) for its last season and let it ride out in the blaze of glory it once earned with the simple words, "Hug it out, bitch."
Plus, Premiere Dates of Some Other Shows I May or May Not Be Watching
5/30–Cake Boss (TLC, 9 p.m., returning series): There are a ton of shows on right now about cakes that I don't care about. This is one of them.
6/1–Men of a Certain Age (TNT, 10 p.m., returning series): Does everybody hate Raymond yet?
6/5–Sister Wives (TLC, 9 p.m., returning series): Now that Big Love has ended its run on HBO after five seasons, check out the real-life version, featuring a guy and four women who were dumb enough to marry him, one of whom is now pregnant! (And, of course, don't miss BBQCornnuts' recaps.)
6/6–Switched at Birth (ABCFamily, 9 p.m., new series): A new show I will probably watch because I live for crap like this.
6/6–Masterchef (Fox, 8 p.m., new series): I'm not sure who keeps giving the charmless Gordon Ramsey TV shows, but I'm sure I'll keep up my tradition of ignoring them.
6/7–White Collar (USA, 9 p.m., returning series): One of a bunch of USA shows that are sort of the same, but this one has Kelly Kapowski!
6/14–The Nine Lives of Chloe King (ABCFamily, 9 p.m., new series): A new show about the ultimate Cat Lady.
6/19–Falling Skies (TNT, 9 p.m., new series): Noah Wyle makes the leap from the ER to this comic-book based sci-fi fest and proves that you don't need a fantasy world to age really, really well.
6/23–Suits (USA, 10 p.m., new series) A show that combines some of my favorite things: Lawyering, con-artistry, and Gabriel Macht.
6/29–Melissa & Joey (ABCFamily, 8 p.m., returning series): Melissa Joan Hart + Joey Lawrence. If you grew up in the 80s and early 90s, how can you not watch?
6/29–Necessary Roughness (USA, 10 p.m., new series): A divorcee becomes a therapist for a football team. At least it's original, I guess? And inspired by a true story!
6/29–The Great State of Georgia (ABCFamily, 8:30 p.m., new series): That's so Raven continues to be even Raven-ier in this show I can't tell apart from That's so Raven.
7/10–Curb Your Enthusiasm (HBO, 10 p.m., returning series): If you enjoy being really, really uncomfortable, you're in luck!
7/11–The Closer (TNT, 9 p.m. returning series) Kyra Sedgwick will continue to Close until she has won every award in the history of the universe.
7/11–Rizzoli and Isles (TNT, 10 p.m., returning series): L&O's Abbie Carmichael and Dawson's Creek's Pacey's Sister team up to fight crime.
8/15–The Lying Game (ABCFamily, 9 p.m. new series): With a plot that was basically ripped off from an Olsen twins movie, an actress best known for her role as Maddie Coleman on As the World Turns, and a basis in a book by Pretty Little Liars author Sara Shepard, there's no way I won't be watching this show.