Another installment in our relaunched series on abandoned places in the world. Expect new entries on a bi-weekly basis. Suggestions are warmly welcomed. 
1. Said Halim Mansion, Cairo, Egypt
Often mistaken for Jean-François Champollion's mansion (he was the one who deciphered the Egyptian Rosetta Stone), this once beautiful neo-baroque pink marble palace was designed by Antonio Lasciac for Prince Said Halim Pasha in 1896. Seized by British forces in 1915 after Pasha had secretly committed Turkey to an alliance with Germany, it eventually became the Al-Nassiriyah Secondary School for Boys. Expropriated during Gamal Abdel Nasser's time, the mansion has laid in ruins for decades.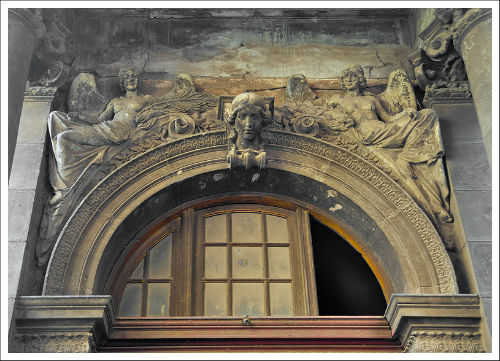 2. Winter Olympics, Sarajevo, Yugoslavia (present-day Bosnia-Herzegovina) 
Once the centre of epic cheers and the pursuit of sporting excellence in the spirit of peace, friendship and respect, the 1984 site of the Winter Olympics would be transformed into a "sniper alley" during the 1992-1995 Bosnian War and siege of Sarajevo. Many of the remaining buildings are riddled with bullet holes, while the Olympic Sports Complex field now serves as a mass graveyard. Many thanks to BestLaidPlans for this suggestion.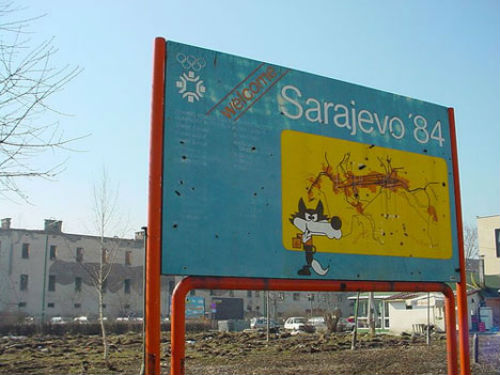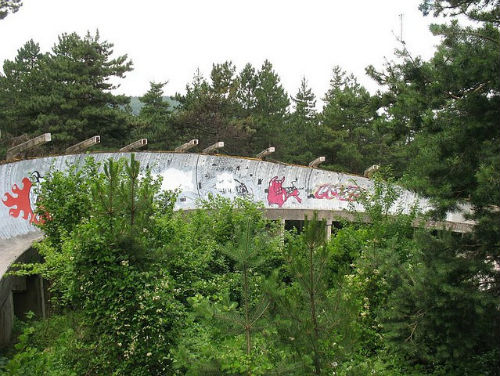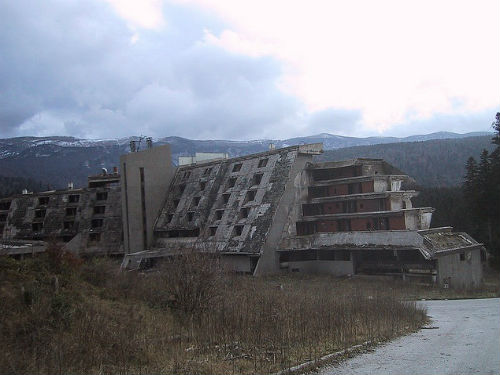 3. Studebaker Stamping Plant, South Bend, Indiana, United States
Remember when our American comrades manufactured stuff other than Chia pets? Incorporated in 1868, the Studebaker Corporation produced a gamut of transportation goods in the form of wagons, carriages, buggies and cars. Based in South Bend, Indiana, the Studebaker Stampling Plant (circa 1923) consisted of a number of adjoining assembly buildings. With declining sales owed much to the plant's poor lay-out and lack of a proficient assembly line, the company suffered declining sales. The plant produced its last car on December 20th, 1963.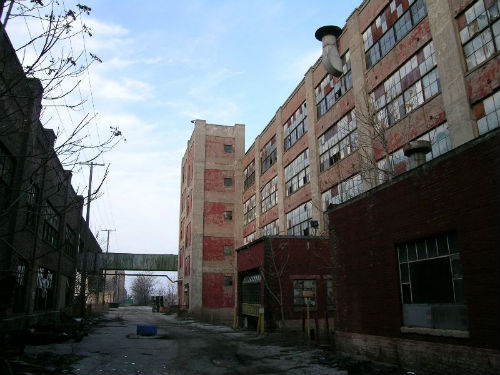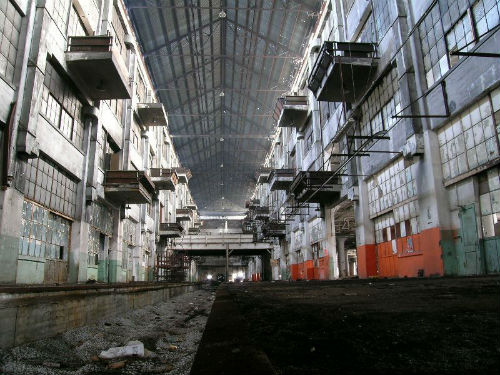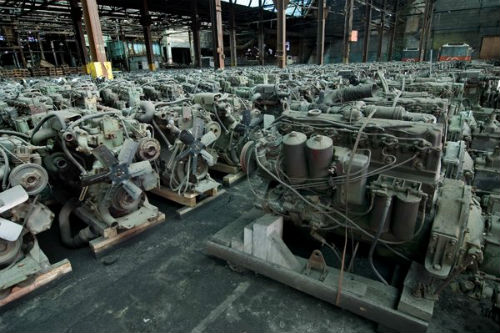 For previous entries, please click here.
(Images c/o 1, 2, 3, 4, 5, 6, 7, 8, 9)