By DahlELama and The_Obvious
Debuting in 1988, The Wonder Years ran for six seasons; there would have been a 7th, but the actors walked out because you sang out of key. Way to go, buttheads. As it happens, The Wonder Years holds special meanings for the two of us, as Kevin and Winnie, who (spoiler alert!) ultimately ended up apart, were actually two of the first loves of our young lives. Find out what happened to them and the rest of the cast with a little help from your friends! (Your friendship was implied when you signed our yearbooks even though you just wrote "best wishes" and "have a neat summer.")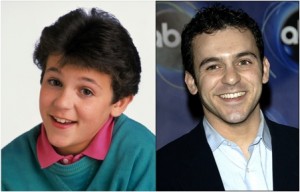 Fred Savage as Kevin Arnold
Guys, I, DahlELama, have something to confess: I loved Fred Savage. Like loved Fred Savage. Like, my very first celebrity marriage fantasy was Fred Savage. I had a crush on a guy in my school I didn't even know just because he looked like an uglier version of Fred Savage. But you know what? I am not ashamed, because frankly, we would've made an awesome couple. I would've been the wife of the very first SNL host younger than the show itself (suck it, NPH) and the youngest-ever Emmy nominee for lead actor. I would've been the sister-in-law of Cory freaking Matthews (and by extension of fake life, Topanga, obvi). I would've visited him on set when he went on to direct episodes of some of my favorite shows, including It's Always Sunny, Ugly Betty, and Zoey 101 Greek. (But not so much when he did random guest spots because who wants to visit someone voicing a show called Generator Rex?) And I probably would've learned much earlier on in life that he wasn't actually the kid in this anti-drug PSA. Sigh. Fred Savage and what could have been…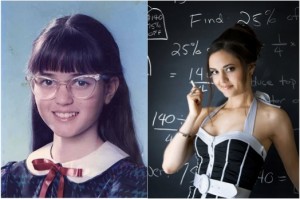 Danica McKellar as Gwendolyn "Winnie" Cooper <3
Enough about Fred Savage! I mean, Kevin was a good enough guy, but really? Dating Becky Slater to make Winnie jealous? Such a rookie move. Winnie Cooper deserved so much better and 7-year-old me was just the man for the job. I can vividly remember first laying eyes on Winnie Cooper, staying up late after the Superbowl, watching the pilot episode of The Wonder Years, my dad telling me it was time to go to bed. The rest of this paragraph was just a bunch of hearts, but Dahl yelled at me to "use [my] words!" so, here it goes.
McKellar traded in her nerdy glasses and field hockey skirt for an even nerdier B.A. in Mathematics from UCLA and a math theorem named after her proving "U+Me=Us (Calculus)." Still not confident that her resume was sufficient to ensure that she would go down in history as every fanboy's wet dream, McKellar went on to author three NY Times bestselling math-based books (one with a punny title!), lend her voice for Marvel video games, frequent NPR's Science Friday, appear on The West Wing, HIMYM, and The Big Bang Theory, and name her first born after a Harry Potter character. (Boo Slytherin!) Then, to cement her status as Hottest Math Nerd in the World, Danica shed it all for Maxim and Stuff magazines. If you don't agree that she's got a fine set of parabolas, you can kiss my asymptote.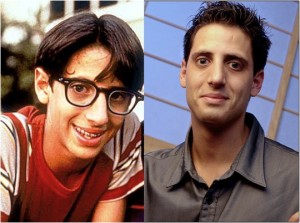 Josh Saviano as Paul Pfeiffer
Well, obviously we all know what happened to Josh Saviano; it's a boring story, really. Boy acts on show, boy works hard to shed nerdy image, boy turns into gothic glam rocker who wears costumes suggesting he's a hermaphrodite and proceeds to get blamed for Columbine… nothing we haven't all heard a thousand times. Wait, what's that? Paul from The Wonder Years didn't actually grow up to be Marilyn Manson? Then what did he do? Nerd alert! He got a BA in poli-sci from Yale and then became a lawyer specializing in Corporate Law. Guess it really is a boring story.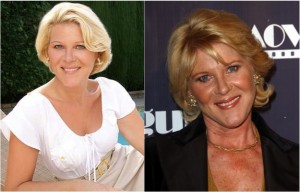 Alley Mills as Norma Arnold
Alley Mills, not to be confused with Haley "Miss Bliss" Mills (like you've never mixed them up),  might be most famous for playing mom to Kevin, Wayne, and Karen, but when The Wonder Years ended, Mills fake-birthed even more cool kids, including Popular's Harrison John and everybody's favorite teenage witch, Sabrina Spellman. She also appeared on Yes, Dear—the third show in the who-the-hell-watches-these trifecta along with The King of Queens and According to Jim—from 2001 to 2004 before joining the cast of The Bold and the Beautiful playing the role of crazy Pamela Douglas, a description of whom has been excerpted from Wikipedia below. She is married to a fellow actor with the kickass name of Orson Bean.
"Pam is a big fan of the long-running The Price is Right and thinks that the show's host, Drew Carey is absolutely funny. Her fixation on the show caused Brooke and Ridge's marriage to be invalidated, when she mistakenly typed in a bid instead of Brooke's Social Security number. Unfortunately, it also had caused her more grief, when her arch-rival, Donna, wins her way on stage, to Pam's dismay. Donna wins a range, then a car; while Pamela burned with jealous fury. However, Donna recognized Pam getting her there, which made her feel somewhat better."

Dan Lauria as Jack Arnold
Before getting into acting, Dan Lauria led a Forrest Gump life, beginning as a high school and college football star and following it up by serving in the Vietnam War. Following The Wonder Years, Lauria would've been hard-pressed to find a more badass role than that of Jack Arnold, but he's certainly made a career out of trying, appearing in a series of scary TV shows and movies including Jag, The Path to 9/11, Criminal Minds, Lipstick Jungle, and the weird MTV show about the nerd with the big penis who for some reason everyone knows has a big penis. He most recently appeared as Vince Lombardi in the hit Broadway show Lombardi alongside Judith Light, and will also have a small role in Sparkly Vampire and Elle Woods Join the Circus.

Olivia d'Abo as Karen Arnold
Hippity Dippity disappeared into obscurity! Well, sort of. After playing Kevin's bizarre and bohemian sister on The Wonder Years, d'Abo went on to play Law & Order: Criminal Intent's sporadic villainess, Nicole Wallace, and do a whole bunch of voice work for shows like Justice League, Invader Zim, and Mortal Kombat. She also got married, had a kid, got divorced, got engaged to yet another guy famous for having a huge penis on TV, broke up with him, and now lives in a van down by the river (or maybe LA? Probably LA) shilling her debut album, the subtly titled Not TV. (Don't forget to buy it through Crasstalk!)

Jason Hervey as Wayne Arnold
Wayne was a dick. If anyone could make you wish you'd been born an only child, it was Kevin Arnold's rarely sympathetic big bro, played by Jason Hervey. Whether or not acting like a total D-Bag required serious acting chops from Hervey remains to be seen, but if his post-Wonder Years resume is any indication, it's likely he simply rolled out of bed, let people call him Wayne for a few hours, and then cashed the paychecks for the show's entire six-year run. No longer acting, Hervey's now on the production side of things, helping to bring such cultural milestones as I Want to be Paris Hilton and Scott Baio is 45…and Single to light with the company he began with World Champion Wrestling's Eric Bischoff. Hervey and Baio also co-hosted the incredibly sad eight-episode reality show Confessions of a Teen Idol in which a bunch of people who think you've heard of them tried to recapture that time they were imaginarily famous. (Well, except for Jamie Walters–he was legit–but come on, Eric Nies.) His and Bischoff's newest production, Emmy shoo-in "Beverly Hills Fabulous," debuted on Vh1 earlier this month. Hervey is married to former adult film actress Angel Hart (IMDB page NSFW), aka Shannon Marie Flack, and together they have a son (Hart's from an earlier sexing) and twins (from their own sexing).
And, a few more fun facts about The Wonder Years:
The Kevin-Winnie-Becky love triangle was actually totes incestuous, as Becky was played by Danica's little sister Crystal
David Schwimmer played Karen's boyfriend in four episodes two years before he landed the role of Ross on Friends
And speaking of Friends, Phoebe's cougar-hunting half-bro Giovanni Ribisi was nominated for a Young Artist Award for his recurring role
Dustin Diamond appeared on The Wonder Years as Kevin's classmate concurrently with his role as Dirty Screechez on both Good Morning, Miss Bliss (starring Alley Haley Mills!) and Saved by the Bell
The Wonder Years won an Emmy for best comedy in 1988 after only six episodes had aired, and despite not being particularly funny. It was nominated for each of the next three years, but was beaten twice by Cheers and once by Murphy Brown
The last words of the series are uttered by narrator Daniel Stern… and interrupted by his real-life son asking him to come out and play.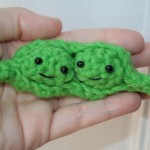 DahlELama and The_Obvious require granite countertops, stainless-steel appliances big enough to hide a body, a big backyard for the world's largest slip 'n slide (fenced, for their komodo dragon), a soaking tub WITH JETS, a finished basement for their karaoke lounge, a s'mores fireplace, and a separate fort for their chopblock. BUT THEY HATE YOUR PAINT COLORS.