I personally dislike shopping for routine things I need. Whenever payday rolls around I think "Sure, I should probably get my oil changed and restock my Swiffer supply, but I really love this constellation globe and those strappy green wedges would look great with some Moroccan pink nail polish. I need them!" I'm usually able to reign it in and take care of the things I need first, but if I were to let my id run wild and shop free of inhibition I couldn't think of a better place to browse than the online shopping search engine Wanelo. Check out just a sample of what's in store to blow your money on:
1. Edible Spray Paint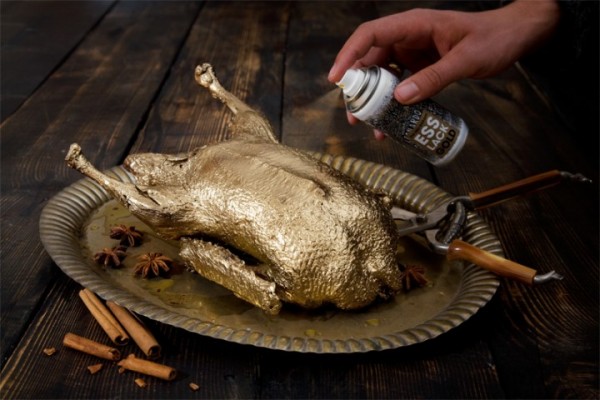 It looks amazing but it also looks disgusting. This is a very "yeah but no" item. If you're brave enough to try it, though, you should do so while listening to Lorde's "Royals."
The Deli Garage (Site in German)
2. Nanotec Cybernetic Head System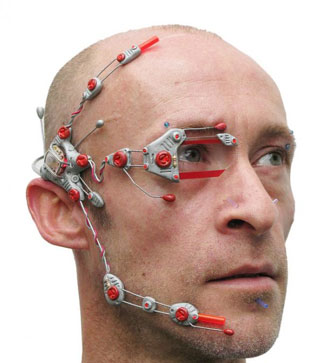 Be an elegant apocalyptic cyborg for Halloween this year with these beautiful designs, many of which are equipped with LED systems. $70 is pretty reasonable considering they are wearable works of art. Also be sure to check out the bionic star-silver jewelry.
3. Professional Fit Fur Life Treadmill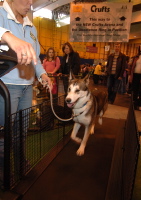 What does a treadmill for dogs say about our society? Are we lazy or innovative? Are we creative or are we conspicuously consuming? Are we good and responsible pet owners, or have we lost our minds? BRB, I can feel an existential maelstrom coming on.
4. Artisan Lollipops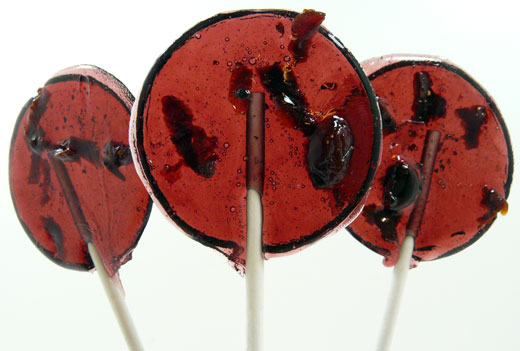 I've kind of had my fill of cutesy, quirky desserts (and the word artisan. UGH.) but a Crème Brulee lollipop needs to be in my hand stat. Flavors like Lavender Honey, Poison Apple, Absinthe and Spiced Butter Cookie reaffirms my belief that the world is a magical place full of dreams (and also that a "cupcake inspired lollipop" does indeed sound artisan).
And finally…
5. Portable Hot Tub
Because life is a party just waiting to break out.