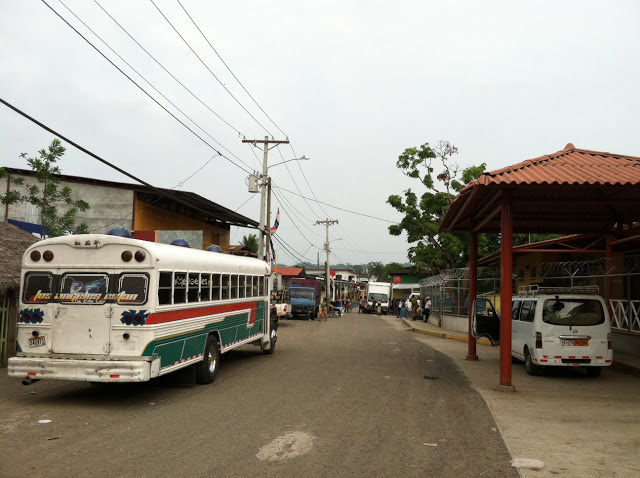 I have been on a quest to travel the length of North and South America by land. I just returned from my fifth trip– a bus ride from Guatemala City to Panama's Darien Gap. For those of you counting at home, I am 88% done with my goal. Here are some highlights to give you a flavor of my experiences. I will be writing more posts on Crasstalk about my recent Central America trip.
Vehicles used: 20 buses, 6 vans, 2 taxis, 2 passenger cars, 1 trolley.
Longest non-stop bus ride: Osorno, Chile, to Punta Arenas, Chile (28 hours, 15 minutes).
Longest wait on a bus: 8 hours 37 minutes at ferry landing to cross Strait of Magellan due to wind. Had to return the next day for the crossing.
Nicest bus: Double decker in Peru. Choice of beef, chicken, or vegetarian meal. Seats that reclined 160 degrees. Business center onboard with computer and printer.
Coolest bus: Kia bus in Panama. Was a used tour bus from South Korea, festooned with Korean stickers everywhere. Curtains out of Maharaja's sitting room. 42″ TV with amps and tons of speakers.
Most professional bus driver: Greyhound driver in Oregon. He had a black briefcase like an airline pilot would have. Inside, he had an apple and a can of grape soda.
Multi-tasking bus driver: Dude in Tierra del Fuego. He was driving, smoking Marlboro Reds, talking on his cell, talking on his CB, and unscrewing cap of his Coke all at the same time.
Sketchiest border crossing (Day): Mexico-Guatemala.
Sketchiest border crossing (Night): Guatemala-El Salvador.
Number of border crossings: 13.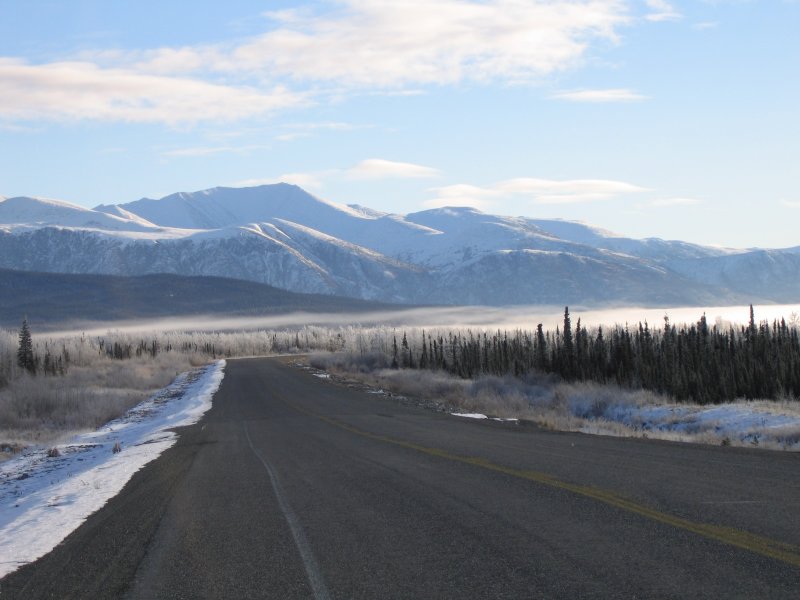 Smelliest bus station restroom: Greyhound Seattle.
Worst onboard movie: Fireproof by Kirk Cameron.
Chinese restaurants visited: 6 (Whitehorse, Yukon; Tapachula, Chiapas, Mexico; Antigua, Guatemala; Panama City; Lima, Peru; Santiago, Chile.
Overturned vehicles spotted on side of road: 3 (2 tractor trailers in Mexico and a chicken bus in Guatemala).
Weirdest passenger: Greyhound in the Yukon. At night, a man sitting across the aisle from me sat upside down. His feet were dangling over the headrest and his head was on the floor. He proceeded to fart.
Number of evangelicals who tried to convert me: 3 (2 in Guatemala, 1 in Alaska).
Best meal: Seafood stew in Iquique, Chile.
Best drink (Cocktail): Fanschop in Chile (half orange Fanta, half lager).
Best drink (Beer): Cerveza Austral's El Calafate Ale.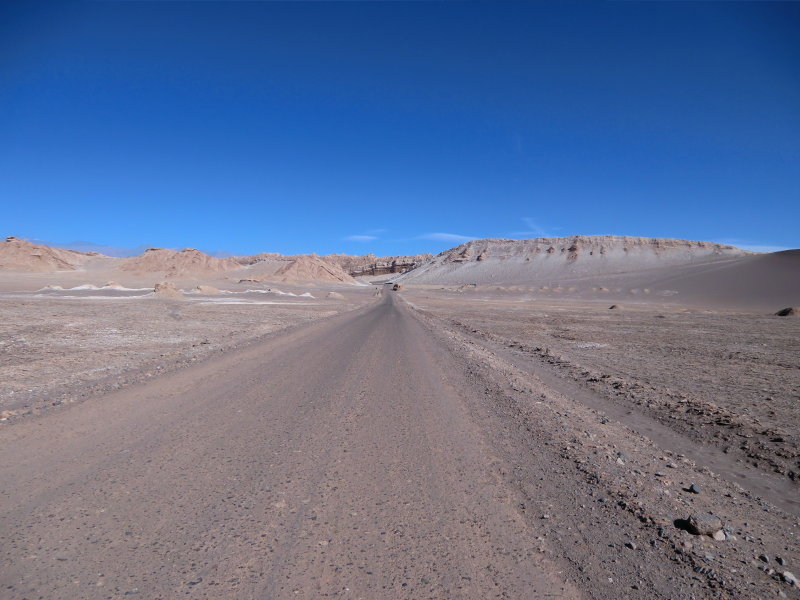 Images source: Maxichamp