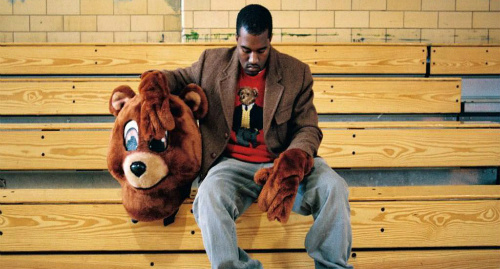 By QueenDeLaDance and LaZiguezon
No matter whether you love him, loathe him, despise him, or worship him, Kanye West is an interesting, entertaining, and wildly successful cat. Let's take a journey through the beautiful, dark twisted fantasy that is Kanye West's life.
Born on June 8th, 1977, Kanye West was raised in Chicago, Ill. by his mother, Donda (this will be very important later)
Kanye had long been behind the scenes, producing huge hits for artists like his mentor, Jay-Z.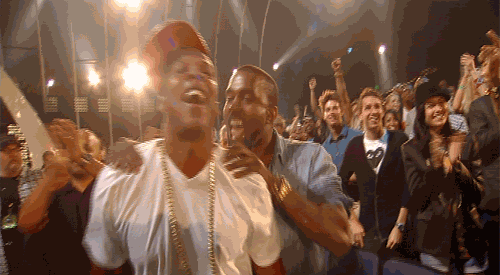 After surviving a near fatal car crash,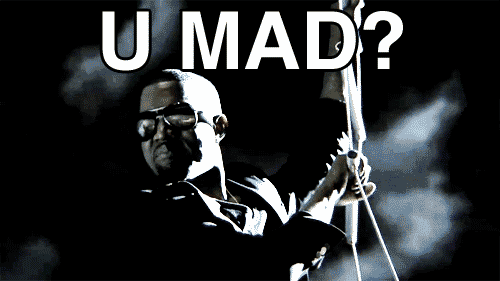 Kanye decided to grab the mic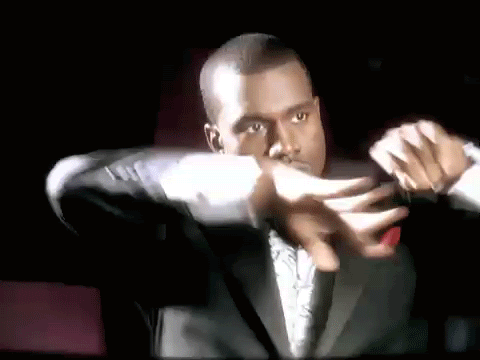 and in 2004, released the first of his five solo albums, The College Dropout.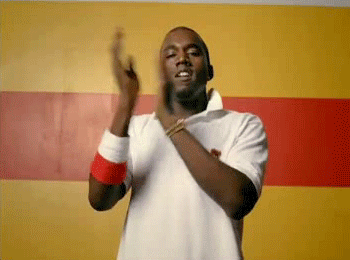 It was huge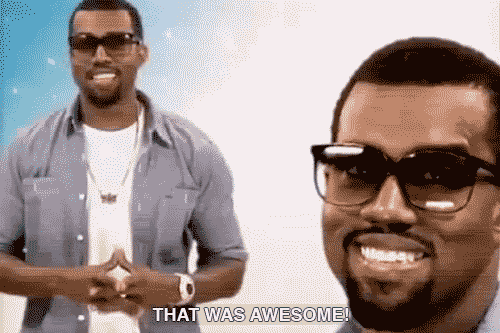 Then, during a benefit concert for those affected by Hurricane Katrina, Kanye announced that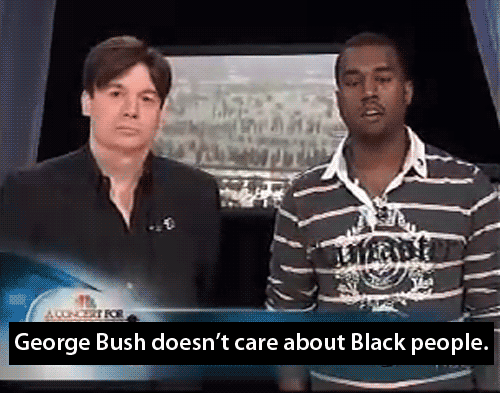 and – dun dun duuuuuuun – shit got real.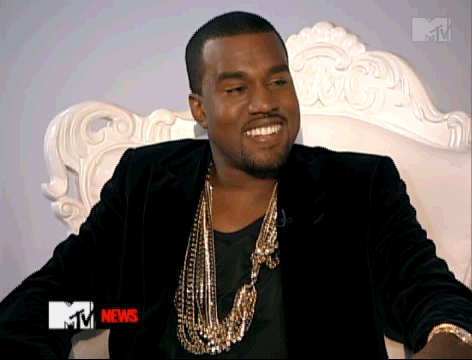 Some folks asked for him to take it back, but he was like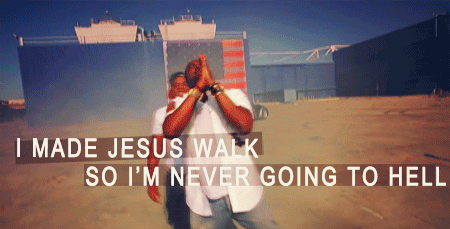 and, uh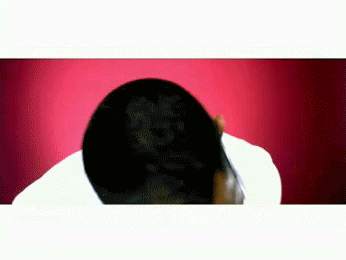 until there was too much pressure and he was all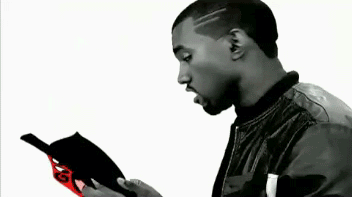 In 2007, Kanye's mom suddenly died and it was awful and it changed him.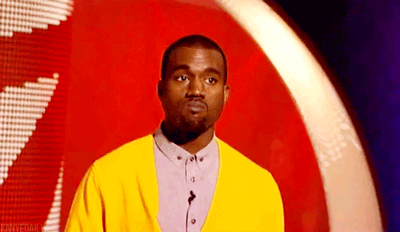 But he kept at it.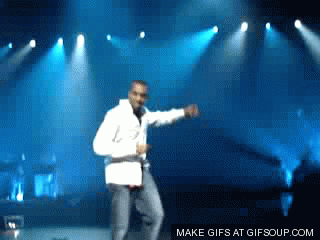 After the demise of his long-term relationship with Mekhi Alexis Phifer in 2008, we were brought a love that dares not speak its name.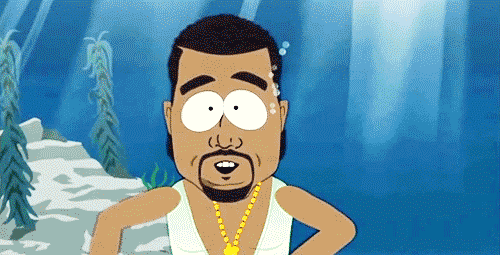 Now, you can't keep a good Kanye moment down. So during the 2009 MTV Music Awards, he shocked even the most special-est honey-coated Queen Bey in all the hives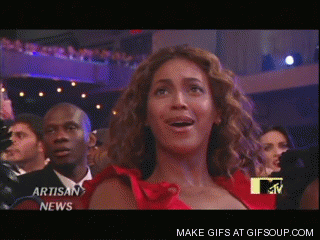 and YO! Imma let you finish, but the rest is meme history.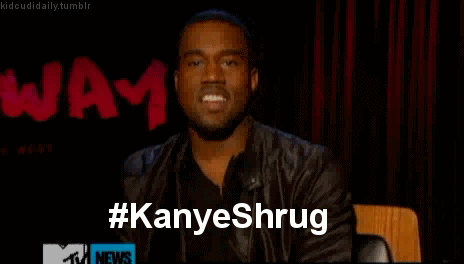 Kanye has sold over 25 million digital songs,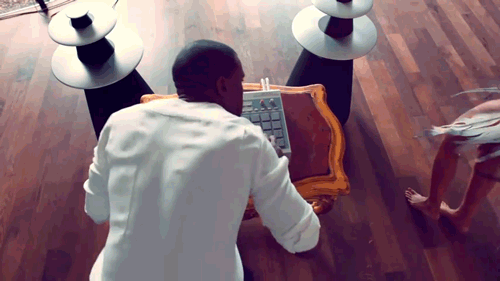 collaborated with some of the world's biggest stars,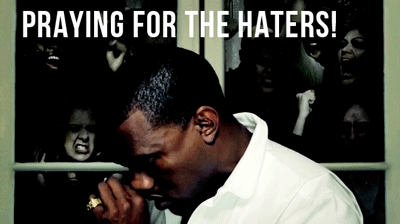 and won a total of 14 Grammy Awards (pro tip: just don't ask him if he deserved to win more).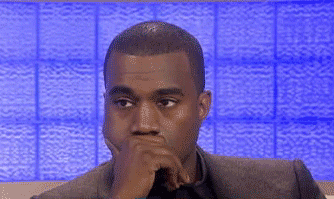 None of this is enough for Kanye. For he has deep thoughts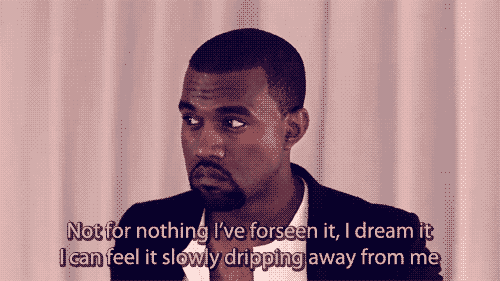 and discerning taste, as evidenced by the bullet-stopping shutter shades.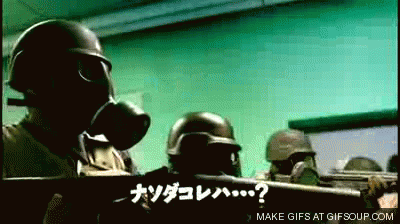 Reading his
tweets
you don't know where he's going next or how much medication he's on.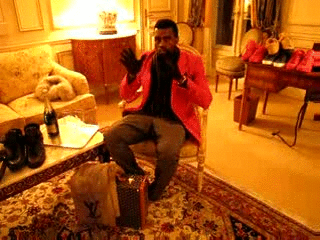 Clearly, we can expect to see more from West.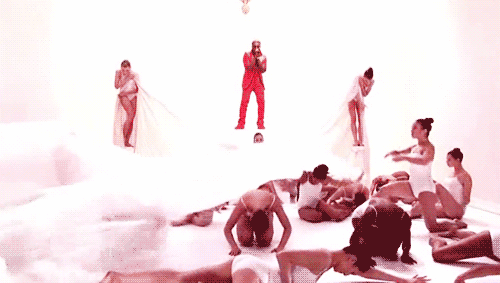 Between his music, his fashion and his distinctly Kanye moments, we haven't touched the surface (or the sky) of what Kanye will accomplish. DONDA.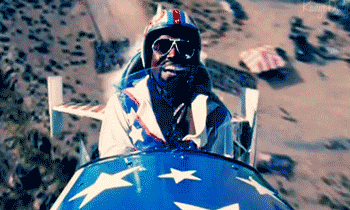 Want more? Check out Celinespiration: The Life and Times of Celine Dion as Told by Gifs.