By DahlELama and The_Obvious
Who's in charge of you? Well, if you were watching TV in the late 80s, it was probably Charles, the last-name-less caretaker of the Powell family on the hit TV show Charles in Charge.
But wait! Are you sitting down? Find a seat, we'll wait. You are about to have your mind BLOWN. Charles was in charge of a different family before the Powells you know and love! That's right–the original incarnation of Charles in Charge featured Scott Baio babysitting a whole different family…who presumably wasn't attractive enough to stick it out on network TV. The "Pembrokes" were "displaced" to Seattle, leaving Charles in charge of a whole new household that now consisted the Powell family–Walter, Ellen, Jamie, Sarah, and Alex. And since we know that attractive people the Powells are the only ones who matter, we thought it worthy to check in and see how they were doing over 20 years later.

Scott Baio as Charles
Oh, Scott Baio. Charles. Chachi. You were such a wonderful teen idol, and then… well, actually, we're still a little unclear on what's happened to you since then. You certainly had a great start—playing the title character of Bugsy Malone in a cult children's gangster musical which co-starred Jodie Foster when you were sixteen is so, so much better than anything we could possibly make up for you—but then, weird TV movies, including one based on a Danielle Steele novel? Co-hosting a VH1 show about other former teen idols with not careers? Getting into fights with The Ladyblog That Shall Not Be Named? A reality show based on your relationship failures in life? But oh, Scott Baio, we can't stay mad at you. For Bob Loblaw, all is forgiven.

Willie Aames as Buddence "Buddy" Lembeck
Will.i.Aames was born Albert William Upton in Huntington, CA (sweet name change, brah!) and rapidly became a child star, originating the roles of Leonard Unger on The Odd Couple and Tommy Bradford on Eight is Enough. The only actor to accompany Scott Baio through both phases of the show, Aames took the news that Charles in Charge wouldn't be trying again with a third, even more attractive family harder than anyone else in the group. He turned toward alcohol and cocaine and away from haircuts. Eventually, he found Jesus (turns out he'd been hiding behind the couch, Peek-a-boo!) and re-invented himself as Bibleman, a Christian superhero who starred in videos and toured the country for nine freaking years (God could have done it in a few days), while also becoming an ordained minister. Recent years hit him hard, and in 2008, he filed for both bankruptcy and divorce from his second wife and attempted to commit suicide. Classy and Aames don't often go together, but a year later he hosted an estate sale to save his home from foreclosure, a much classier move than Dustin Diamond's t-shirt and porn sale. Once he'd established himself as a financial mastermind, he became a licensed financial advisor just last year. (We recommend doing the exact opposite of whatever he tells you to do.) Today he now works as a—wait for it—member of the entertainment staff on Oceania Cruise Line, acting as "a social host for daytime and nighttime activities, introducing shows and interacting with guests throughout the day, and he'll sit with passengers for dinner."

James T. Callahan as Walter Powell
Sadly, the Powell patriarch passed away from esophageal cancer at the age of 76, but not before appearing in every single movie and TV show known to man, including: Dennis the Menace, Perry Mason, Route 66, Twilight Zone, My Favorite Martian, The Fugitive, MASH, The Rockford Files, Bosom Buddies, Lou Grant, Quincy, M.E., Remington Steele, Little House on the Prairie, The A-Team, Knight Rider, Newhart, Growing Pains, Doogie Howser, M.D., Golden Girls, Picket Fences, Caroline in the City, The Practice, ER, and a billion more.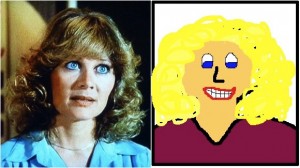 Sandra Kerns as Ellen Powell
Poor Sandra Kerns, forever in the shadow of big sister Joanna Kerns, the Marsha to her Jan. Joanna had already landed her career-making role as Maggie Seaver, blond-haired mom to three (well, eventually four, but does anybody really count Chrissy?) hijinks-filled children, on Growing Pains leaving Sandra to sit in her dark bedroom, decorated the same way since she was a little girl, brushing her hair obsessively, repeating "one day it will be my turn, one day it will be my turn" over and over. Two years later, her time had finally come in the form of Ellen Powell, a blond-haired mom to three hijinks-filled children on Charles in Charge. D'oh. As soon as Charles in Charge ended, Sandra took the advice of her inner demons, and with hairbrush in hand, took off into the mountains, never to be heard from again.
All right, all right, fine. So none of this is true. She's not even related to Joanna Kerns. The true story is she retired from acting and lives in California with her stuntman husband and two children. But how boring is that? She did lose the bangs and get veneers, though.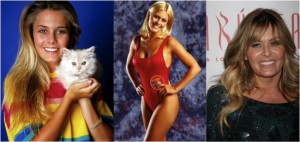 Nicole Eggert as Jamie Powell
A picture's worth a thousand words, so enjoy our 3,000-word summary of Nicole Eggert. Just in case you're not reading the right words in our pictures, we'll elaborate: Nicole Eggert is hot. How hot? So hot that she was Miss Universe in the petite division. (Real thing! Not made up!) So hot that she and her boob job starred on Baywatch. So hot that she was briefly engaged to Corey Haim, may he rest in peace. OK, so maybe her weight gain and subsequent participation in Celebrity Fit Club aren't hot in the traditional sense, but we admire any woman who can address body snark with a serious sense of humor. She is married and expecting her 2nd child to be delivered in slow motion this summer.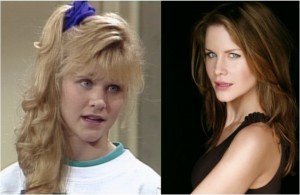 Josie Davis as Sarah Powell
No one really looked twice at bossy, brainy Sarah on Charles in Charge, but then again, no one really expected that she'd turn out to be super hot with a bangin' body. Fortunately for America, the visionary Aaron Spelling looked past the metaphorical glasses-and-a-ponytail and cast Josie Davis as Camille, the very last foil on the way to David and Donna's happily ever after in the last season of Beverly Hills, 90210. Ultimately, Davis was no match for being the daughter of the show's creator the beautiful Donna, but Spelling did cast her in one more show called Titans before dying and leaving Davis to forge a career on her own. When trying to find out what she's currently up to, we told Josie "Pics or it didn't happen!" and boy, did she deliver. For a very detailed resume and something to keep you warm at night, head on over to her website and check out a pictorial of her current career.

Alexander Polinsky as Adam Powell
If there is one thing we know for certain about Alexander Polinsky, it's that his leaning-on-chairs skills did not decline with age. Legend has it that on an unseasonably warm September night in an abandoned McDonald's on the Lower East Side, he defeated AC Slater in a sit-off.  (AC met his demise when Alex exploited his inability to properly sit in a forward-facing position.) Alex was young when he began his work on Charles in Charge so to keep him busy between takes, the director handed him some Elmer's glue and popsicle sticks. Crew members were floored when he made a perfectly scaled replica of the Great Pyramids. Alex finessed his talents, studying with a masturbator master mold-maker and currently works at a design studio creating movie props while also lending his voice to many cartoons.

Ellen Travolta as Lillian
Ellen Travolta, of the Crazy Travoltas, essentially made a living playing Scott Baio's/Chachi's mom wherever possible, so when Baio's career took a dive, that was the end for Lil. Ellen had a rough childhood, her dreams of having long hair constantly dashed as she was repeatedly forced to chop it off to make human-hair wigs for brother John. She currently performs with her husband, Jack Bannon, in a local theater near their vacation home in Idaho. Their most recent production of Cats beat out the all-Baldwin cast of The Sound of Music for the coveted Thea-ater Tot Award.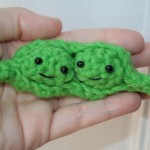 DahlELama and The_Obvious were once roadies for a band called Mouserat. Well, they mostly just hung  around the van after gigs and bogarted everyone's Doritos.