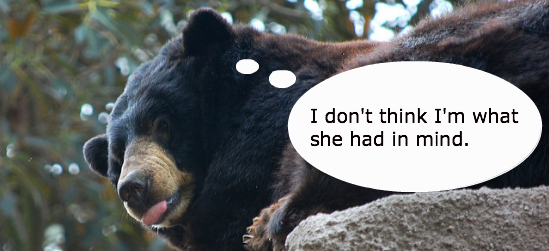 Let's start off with a round of applause for BadKarma, who is retiring from his post as the most excellent host of PhotoPhriday. Bravo, sir.
I think we all have at least one thing we can't bear* to part with. It might be bulky, it might have absolutely zero practical value at this point in your life, it might not even have very much sentimental value (or it might have significant sentimental value that not even your closest friends and family understand). But yet, move after move, you keep hanging on to it because it might be useful someday / I might regret it later / but it belonged to my great-great-aunt Gertrude.
Show us the possession that you can't bring yourself to stop possessing. If it's buried somewhere in the basement with the black widows and radioactive rats, find its online clone and show us that.
How to Post Pics:
1) If you want to use a pic from your computer, you've got to first upload it to the web. Click on either of these links: imgur or tinypic. Follow the directions to upload.
2) After the upload, you'll see various links for your pic. Copy the direct link; you want the one that ends in .jpg
3) Come back here. Type this exact code (including the brackets and quotation marks) into the "Post A New Comment" box:
and paste your direct link in between the quote marks. There should be a space between img and src (img src), but otherwise, no spaces between anything.
4) It should look like this:
Make sure to include those brackets.
5) If you're using a photo already on the web: Right click (or ctrl-click on a Mac) on an image and select "View Image" or "Copy Image URL/Location." Copy-and-paste the URL and use the
code above.
Original adorable image by OctopusHat
*People who use pun headlines almost certainly go to hell