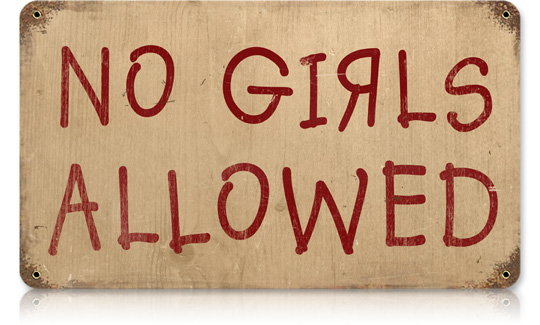 The NFL has determined that the greatest threat to fans' safety at games is women's purses. In a statement that must have been informed by a score of all men to zero women, the 2013 NFL season will be free from those violent, purse-swinging brawls they have become so known for because purses have been banned. You know what other sins women's purses have been committing? They've been HOLDING UP THE LINE at entry points. Well, that's solved. I mean, do you really need all that stuff? What is in there, anyway?
If you plan on going to a game, here are the new rules:
Bags that are clear plastic, vinyl or PVC and do not exceed 12" x 6" x 12." (Official NFL team logo clear plastic tote bags are available through club merchandise outlets or at nflshop.com), or
One-gallon clear plastic freezer bag (Ziploc bag or similar).
Small clutch bags, approximately the size of a hand, with or without a handle or strap can be taken into the stadium with one of the clear plastic bag options.
An exception will be made for medically necessary items after proper inspection at a gate designated for this purpose.
"Medically necessary?" Like when women have their *whispers* periods and need tampons? Ladies, you wanted share that information with the bag-check guy at the stadium, didn't you! Besides, it's EWWWWWWWWWWW ICKY! GROSS! Women should be locked away for that week! Thankfully they are still accepting small clutch bags as the rhinestone-encrusted NFL handbag business has not quite taken off as anticipated. Although, maybe this is just another marketing ploy that the the NFL has been preparing for this day for some time! Ladies, haven't you always wanted your very own purse with your favorite NFL team embossed on the front?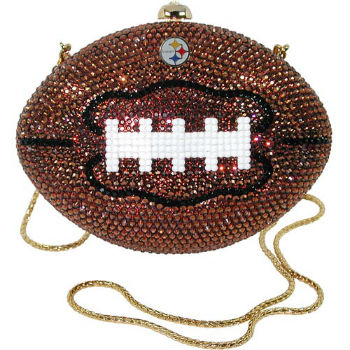 This should help alleviate the chants for women to expose themselves at at New York Jets games because those pesky women probably won't be there to incite the men. This new policy will definitely help stop hundreds of other fights that occur inside the stadium at games every single season and will absolutely prevent the parking lot throw-downs.
Good job, NFL! You really nailed it this time!