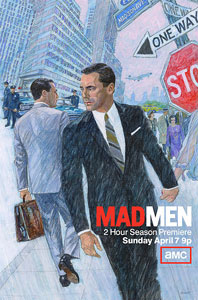 Another Sunday, another episode of Mad Men. If you made this far into the day, you were probably able to avoid the amateur hour that is the Cince de Mayo drink your face off crowd. Congratulations. Check out the teaser for this week's episode called "For Immediate Release." I bet this one's gonna be real good.
Warning: This post is 100% spoilery.
See you in the comments!
Image via.