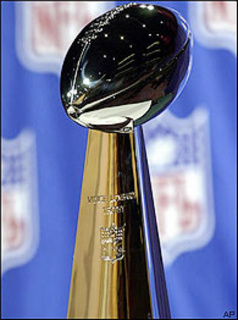 By now, everyone is so sick of turkey that the mere mention of it is enough to send one running. Well for you, my loyal reader, I have pulled myself out of a turkey coma and dragged myself to the nearest computer to cover the latest in NFL news. I take one week off, and many exciting things have happened and we shall cover as many of them as I can write before I collapse in a pumpkin-induced stupor. On to The Rundown!
San Francisco Drama – Jim Harbaugh made a bold move, one not made since Bill Belichick benched Drew Bledsoe in favor of Tom Brady. By tossing Alex Smith under the nearest bus, he has put all his eggs into the Colin Kaepernick basket. I think young Colin will be a fine NFL quarterback one day, but the Niners were cruising towards the NFC title game at the very least. Smith has playoff experience that Kaepernick does not have. I fear the Niners are headed for a first round flame out. Harbaugh is being cagey on his starter next week but this is the second time he has sought to replace Smith, something I'm sure Smith is well aware of. By changing horses in midstream, anything that doesn't end with a Lombardi trophy and a trip to Disney World is going to be second guessed and possibly considered a failure.
Fading and Surging – The Bengals are riding a 3-game winning streak and have caught up to the fading Steelers in the race for an AFC Wild Card spot. The Bengals are getting hot at the right time while the injury to Big Ben has proved to be quite devastating to the Steelers. Word is the Steelers are going to see if Ben can play against the Ravens next week, which may be bringing him back too soon. He has broken ribs, and those don't heal in 3 weeks no matter how much you wish they did. This race for a wild card spot is worth watching, and the December 23rd matchup against the Steelers could be the decider.
Texans Impress – The Texans went into Detroit on a short week and beat a desperate Lions team. This came on the heels of a gritty overtime win against division foe Jacksonville (Chad Henne, quarterback of the future for the Jags?). I see them in the AFC Championship game against the Broncos for the right to go to the Super Bowl (Sorry Ravens and Pats fans, your defenses are terrible).
Quick Hits – The Ravens converted a 4th and 29 (something not done in 11 years) to beat the Chargers. I think this speaks more to the Chargers' ineptitude than it does anything else. Ray Lewis is rumored to return from a torn tricep in time for the Ravens matchup against the Broncos. The rule about challenging plays already scheduled to be under review is dumb, if Kubiak had thrown a flag instead of Schwartz, the Texans would have been awarded a touchdown at the cost of a 15-yard penalty. Think about it for a minute. I don't think Suh's kick to the family jewels was intentional either, he just has a rep for those kinds of things. Five Seattle players have been suspended for PED use, that's a problem.
Mailtime? – I'd like to try out a new feature. Email me your sports-related questions and I will post the best ones with my answers. You could be part of an upcoming column! Either that or I am looking for filler. Anyway, feel free to email your questions, concerns and comments to [email protected] All complaints go to a special email [email protected]
Weekly Picks
(It should be noted totals reflect the missed week, I had both of us make picks and have added them in to the totals.)
Mr Ross's Picks
FALCONS over Saints, BILLS over Jaguars, BEARS over Seahawks, Niners over RAMS, DOLPHINS over Patriots, JETS over Cardinals, LIONS over Colts, PACKERS over Vikings, Texans over TITANS, CHIEFS over Panthers, BRONCOS over Bucs, RAIDERS over Browns, Bengals over CHARGERS, RAVENS over Steelers, COWBOYS over Eagles, REDSKINS over Giants
Last Week 10-6
Total 100-83-1

Mrs. Ross's Picks
Falcons, Bills, Seahawks, Niners, Dolphins, Cardinals, Colts, Packers, Texans, Panthers, Broncos, Browns, Chargers, Ravens, Cowboys, Giants

Last Week 11-5
Total 100-83-1