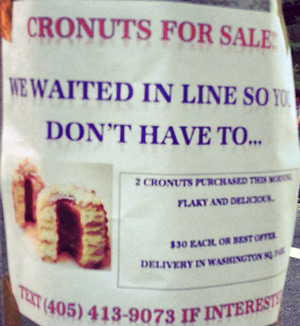 Crassers were way over cronuts by the time the general population was just hearing about them. Good for Dominique Ansel for creating something so good and for his PR team for creating such a hype. I planned to hit up the bakery when I was in NYC in July, but by then people were lining up for hours to just get their maximum of two cronuts. Fuck. That. Shit.
While browsing one of my favorite recipe sites, tastespotting, I found a recipe for Homemade Cronuts. I had all the ingredients in my cupboards and I'm confident in my bread-making skills, so I decided to make some.
If you've ever made bread before, the process is similar. Warm up the liquid (milk, in this case), add the yeast and let it sit. When the yeast starts to foam, add the sugar, eggs and vanilla. Mix together and then add the dry ingredients. Knead the dough until it's smooth and put it in the fridge for 30 minutes.
While that's going on, mix together the butter and flour. And then here comes the annoying part. After the dough has initially chilled, you roll it out in a rectangular shape until it's 1/4″ thick. I've always struggled with getting dough this thin and this was no exception. Once you've got the dough in the correct shape and height, spread the butter mixture over it. Then fold it like an envelope and stick it back in the fridge for 30 minutes. Roll, fold and refrigerate the dough like this two more times (the dough should be refrigerated for a total of 4 times).
Since I did this at night, I let the dough sit in the fridge overnight. If you're up early in the morning, the dough only needs to chill the last time for 30 minutes. Now comes the fun part – frying the dough. Since I didn't have a circular cookie cut out, I just used a knife to cut out my shapes and the hole in the middle.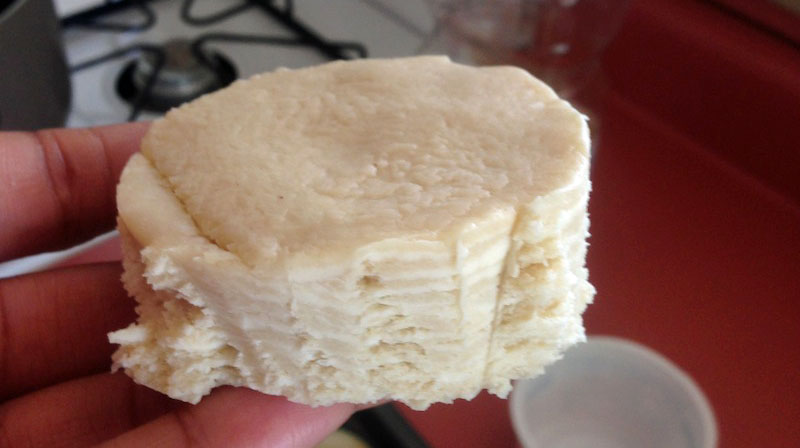 You want to heat up the oil so that it's hot enough to fry the dough evenly, but be careful that it's not too hot. You'll scorch the outside and leave the inside raw.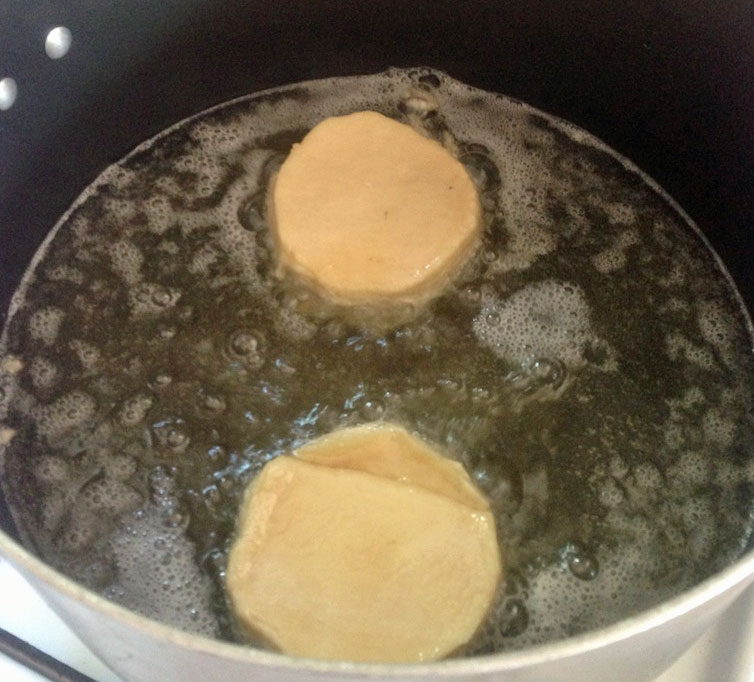 Unless you have a real fryer or an abundance of oil you want to waste, you're going to have to flip these bad boys once during the frying process. It happens really fast, so you want to keep an eye on your dough.
Once your pastries are done frying and are cooling down enough so you can eat them, it's time to whip up a simple glaze. Nothing big – powdered sugar, vanilla and milk. I put in some maple syrup for additional flavor.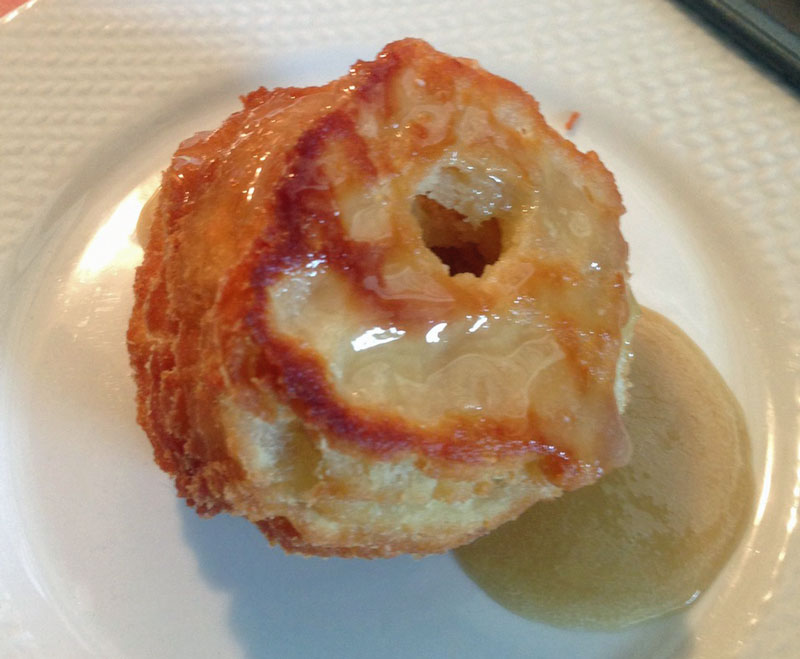 This recipe yields about 10 cronuts, but I think I ended up with somewhere around 7 or 8. I think if I had gotten the dough as thin as it should have been, I could have gotten 10.
Would I make these again? Maybe. They were a little heavier than I anticipated, but I attribute that to not being able to roll the dough thin enough. If I was able to do that, I'm sure that would change the outcome. But at this point, I'd rather have a beignet.
Photo credits: Image #1 via Matt J Carbone/Flickr. All other images courtesy clarity83.