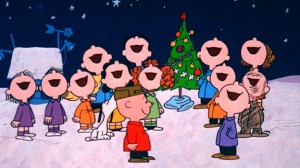 If you're anything like me, you probably like Christmas music, but are sick of hearing the same verse of "Jingle Bells" done over and over again, as well as the latest group of teen boys singing "Deck the Halls" or mangling the words to the "Twelve Days of Christmas." Well, I'm here to help you out. You see, there have been centuries of beautiful Christmas music that no one sings anymore. Maybe not no one, but these treasures tend to remain hidden until someone like Enya dusts them off for her next Christmas album, or some random pop "star" does really shitty renditions of them.
So, here's a list of Christmas songs that I'm sure will be a welcome addition to your holiday playlist. (note, you might want to browse iTunes for a version you like before purchasing. There's going to be lots and lots of "Westchester Oxfordshire on the Shire Chamber Choir of the Fields" doing these things and the arrangements are going to be different).
1.  Anything with Wassail in it – If you're looking for ye olde timey Christmas carols, there's quite a few that fit the bill. Many are regional variations, and all seem to revolve around the olde timey art/sport of wassailing, aka Christmas caroling, but with booze involved. Let's start with the Gloucestershire Wassail.
2.  "Drive the Cold Winter Away" – A traditional tune, originating in the 18th century. I prefer this one at a faster pace, but this slow mandolin is also very pretty.
3. "Es ist ein ros entsprugen" – This German song popped up sometime around 1609. Most people have heard it as "Lo, How a Rose E'er Blooming." I prefer it as a choral piece.
4. "Noel Nouvelet" – Traditional French song, late 15th century. Loreena McKennitt's version is a bit different, but I understand the tune originated as a dance, and I think this gives it a different spice.
5. "Children Go Where I Send Thee" – African American Spiritual Song. I think it's a lot catchier then the Twelve Days of Christmas. (note: Apparently, this song doesn't seem to exist without white people messing it up. So, here's Audra McDonald overpowering a group of old people.)
http://www.youtube.com/watch?feature=player_embedded&v=qlMJOzG4ct8
6. "Coventry Carol" – A haunting 16th century carol about Herod's massacre of the innocents. It's usually done a cappella, which I think highlights the dark sounds of the song.
7. "Whence Comes This Rush of Wings" – Traditional French. This is one that's difficult to find. It's also called "Carol of the Birds," but there's another "Carol of the Birds" that was made popular by Joan Baez. Here's the best video I could find.
8. "Pat-a-pan" – French 18th century carol about shepherds going to see Jesus. Its original title was "Guillô, Pran Ton Tamborin." Look around for this one, because it's very pretty, except when David Archuleta sings it.
For an even better treat, view this.
9. "Riu Riu Chiu" – A 16th Century song that's become a Christmas tune. It's popular with high school madrigal groups. I was going to give you something more mainstream and then I found out that the Monkees recorded it, and I couldn't pass this up.
10. "Wexford Carol" – A traditional Irish Christmas carol that's believed to have originated in the 12th century, and thus is one of the oldest existing Christmas Carols. Quite a few variations exist. For a long time, it was traditionally a song for men, but in more recent years plenty of women have performed this song. Here's the Celtic Women doing a version that I think is too slow, but is still very pretty.
http://www.youtube.com/watch?feature=player_embedded&v=Y_GhfQPSYPM
I hope this helps you guys on the path to learning more about the wide variety of Christmas music floating out there.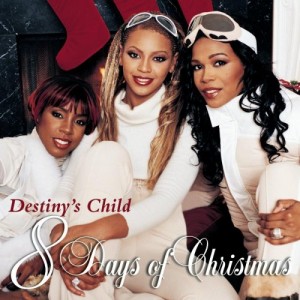 I know I'm ready