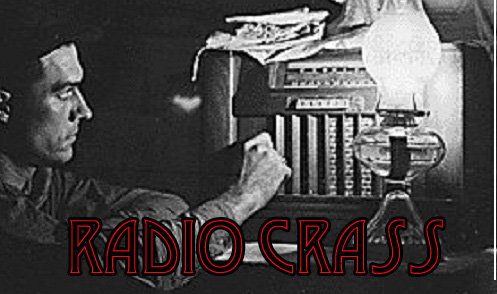 Well, we are now in Trump times. Sorry.  (more…)
For better or worse, my life is tied to the Internet. It is my work, my play, and how I communicate with the rest of the world.
Thanks to all that time spent in front of a computer, I've discovered a lot of great podcasts that allow me to put on the headphones to either laugh or learn something.
"Um, LeftCoastLady, what's a podcast?"
Essentially, a podcast is a digital file — either audio or video — that can either be streamed online or downloaded. The content of the podcast is recorded by various hosts on a range of topics from history to sports to comedy to sex advice and everything in between and then uploaded to a site for users to access. There's practically something for just about everyone.
The best part about podcasts is the ability to download them and place them on your portable audio device or even on your phone. Have an upcoming flight? Grab a few podcasts and drown out the lame movie, if there is a movie.
While many podcasts can be found on various sites across the Web, I prefer using the iTunes directory for easy searching and for recommendations based on my current listening habits.
So, if you've never listened to a podcast or are looking for a few new ones to add to your roster, here are a few of my favorites. I have tons more, but figured highlighting eight was enough.
Comedy:
"WTF with Marc Maron": This very not-safe-for-work podcast is part-therapeutic and part-entertainment. Maron tends to interview his fellow comedians and the ensuing discussions give the listener insight into just the amount of damage needed to be a good or great comedian. You know, "tears of a clown," and such. In addition to interviews with comedians, Maron has interviewed authors, film directors and, well, Gallagher. A favorite episode: "Henry Rollins."
"Monday Morning Podcast with Bill Burr": Bill Burr is an angry, angry man. And for that, I love him. He rages on topics that drive me up the wall as well, yet my blood pressure stays low thanks to the ability to listen to his rants. If you're not a big sports fan, you may find some of his chatter boring, but stick around. His weekly show — posted on, you guessed it, Monday — also includes discussion on recent events, race relations, and the occasional "appearance" of his girlfriend as a co-host. This is definitely a podcast to listen to with your headphones on unless you're in the comforts of your own home.
Economics:
"Marketplace": I have a not-so-secret interest in understanding economics and how world events can impact my wallet. Fortunately, American Public Media's Marketplace podcast provides you with a daily (Monday – Friday) glimpse of the world markets in addition to more in-depth stories on how economics impact us in less than 30 minutes. Plus, Kai Ryssdal's voice is very, very nice.
"Planet Money": Like "Marketplace," the Planet Money team is all about economics and how it impacts us, but they take it a step further by breaking it down in a way that's understandable to just about anyone. Whether it's buying a toxic asset or multiple trips to Haiti post-earthquake, the team gives vague economic terms a human face and emotion.
Technology/Internet:
"Tech News Today": Warning! This is for geeks only. Okay, not really, but it is necessary to understand some of the basics to fully appreciate all the information being thrown at you. The Tech News team offers a daily (Monday – Friday) podcast that runs down the latest in tech news from across the various blogs, tech company press events, and much more. If you want to know what's going on in under an hour, this podcast is a must-listen.
Life:
"This American Life": TAL is probably the most popular podcast available. Each week, Ira Glass comes into your ears with random tales that will make you laugh, cry, cringe, and sometimes go, "Meh." Regardless, listening to this podcast is part of my Sunday evening wind-down routine as I prepare for the workweek. A favorite episode: "Georgia Rambler."
Music:
"Deep House Cat": I'm all about having a dance party in my head via my headphones. The Deep House Cat Show produces about five podcasts a month ranging from 60 minutes to two hours of delicious house music. There have been many times where I've hit pause to look up a song and download it. Because the length of the podcast varies, it's great for throwing on while doing chores, working out, or simply sitting on the sofa with a vodka drink (aka how LCL spends her Sunday afternoons).
"Hed Kandi": Best known for their Ibiza parties, the UK-based Hed Kandi label offers a monthly (or so) podcast highlighting music from their recent album releases. Thanks to last month's "Twisted Disco" podcast, I bought the album tout de suite and proceeded to dance around the house.