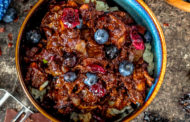 What's rarer than a rose in February? How about a pint of gorgeous, plump blueberries that didn't cost an arm and a leg. (more…)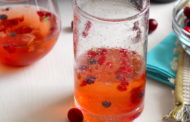 On the one hand, posting a photo of a sparkly cocktail seems wrong. It's been a pretty dark week. On the other hand, we could use a drink.
But even more pertinent, is the fact that I bet you're in the same situation I'm in – dealing with random amounts of ingredients purchased for the holidays that are just lingering. (more…)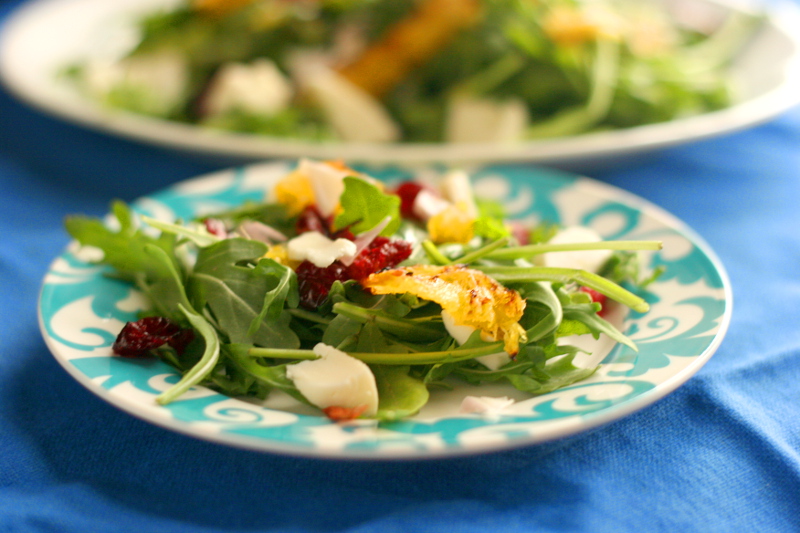 Happy New Year, Crasstalk! For anyone who made a resolution to eat healthier, here's a little salad you can whip up in around 15 minutes.
I come from a big "oranges in the Christmas stocking" family. And so does my husband. I think it's a beautiful tradition. Our respective family's give oranges (along with a gazillion others I suspect) because in the not-so-distant past of the depression, oranges were like gold to our grandparents and great-grandparents. (Or in honor of St. Nick throwing gold into Christmas stockings in folklore. Either way, oranges equal gold, baby!) (more…)