Into week seven of this challenge (with six weeks left) and I am only now – finally – out of Arizona. After spending nearly two weeks traveling and not riding, I fell way behind. With no more travel on the horizon, I can focus on riding the 74 miles a week required to get to my destination. It occurred to me that I can better track my trip by setting smaller goals so that I can better visualize where I am going.
Monday, I crossed the border at the border at the beautiful dust bowl known as Blythe, California, and I am now on my way to Coachella. Once I see this, I will know I have arrived.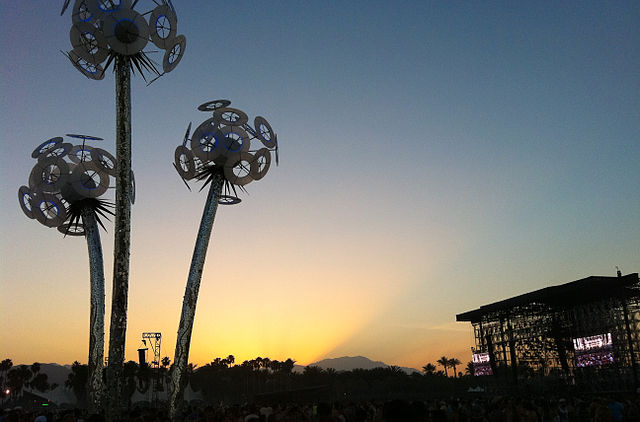 I have also had to change my goal destination in order to feel like I can actually do this. It's only 100 fewer miles and really, the final place is much more appealing. I will virtually ride up to the Ventana Inn in Big Sur. No yurts, here! My trip is now a 669 miles, rather than 756.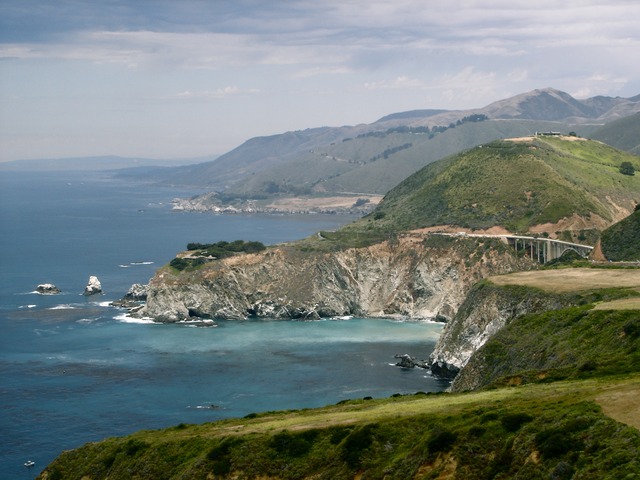 Books I have read on this journey thus far are: Wild
by Cheryl Strayed and Loose Girl: A Memoir of Promiscuity
by Kerry Cohen. Both are memoirs of women that I have found both enthralling and empowering. They are also easy reads. Today, I am reading Little Bee
by Chris Cleave, a fictional story about a young, immigrant woman. Not much else is revealed in the preview, but I'm okay with this. I am on a virtual journey to a beautiful spa in Big Sur via stationary bike, obviously I am okay with suspension of belief.
DQ Trip Tracker:
Miles completed: 172
Miles to go: 497
Images of Big Sur and Coachella via Wikimedia