If you're looking for some simple, summery nail art, here's an easy step-by-step tutorial for a strawberry manicure.
You will need:
A dotting tool
A red, yellow, and green nail polish. I used an unlabeled red Color Club polish, Essie Pretty Edgy and China Glaze Lemon Fizz. Just use whatever colors you happen to have at home and like.
Base and top coat. I used Orly Bonder and Seche Vite Quick Dry Top Coat.
An index card or paper plate to put nail polish drops on.
Nail polish remover, q-tips.
Optional: nail art brush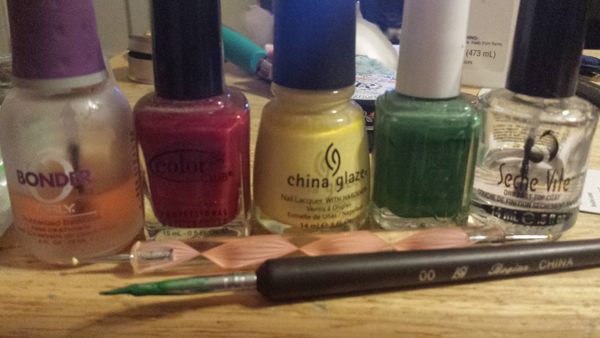 Step 1: Prep your nails and do the base coat. Then, you will be painting your nails with 1 – 2 coats of your red polish. I used two because I preferred the coverage/look, but it really depends on the opacity of your red polish.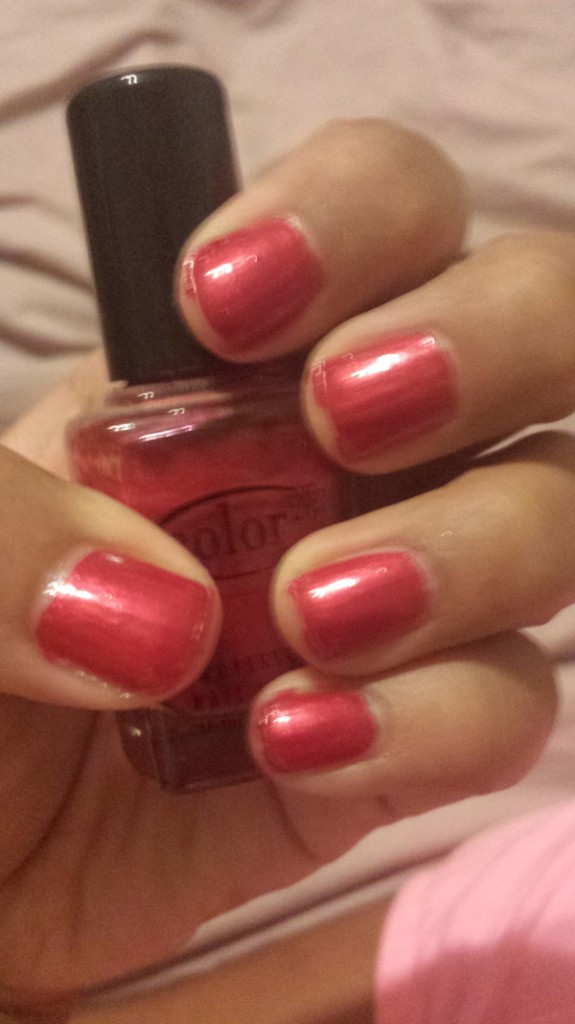 Step 2: Using an index card or paper plate as your palette, put a drop or two of your yellow polish out. Then, take your dotting tool, dip it into the yellow polish and lightly touch it to your nail. You want this to look somewhat like a strawberry with little yellow seeds, so do a row or two on each nail. (I did three.)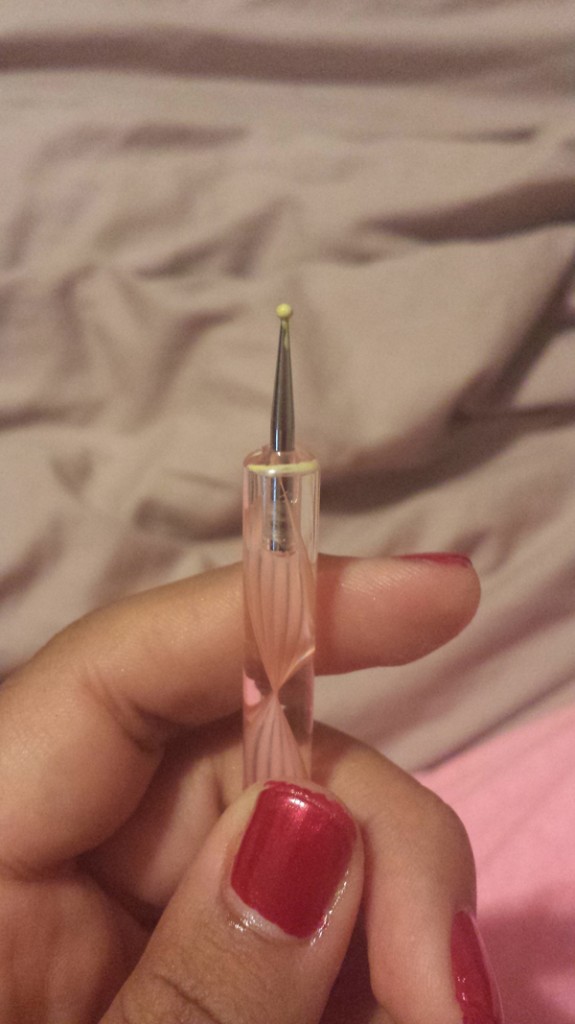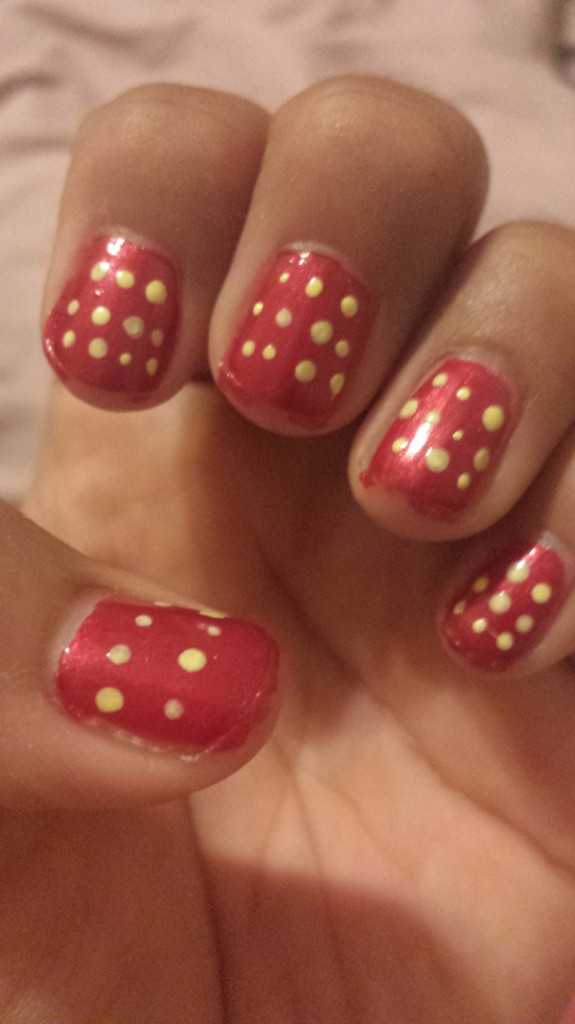 Step 3: After waiting a few minutes to allow the dots to dry, put a few drops of green polish onto your index card/paper plate and proceed to dip your nail brush in it. Carefully paint some leaves onto the very top of your nail, going all the way to the edge. If you don't have a nail art brush, you can use the dotting tool in the same way. I just liked the control of using the brush but it all depends on personal preference and what you have on hand.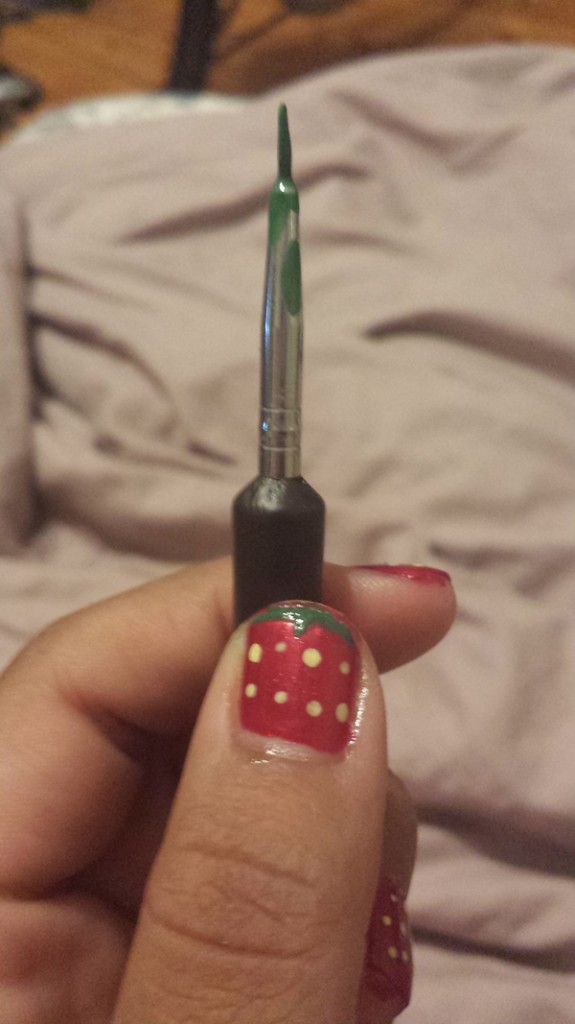 Step 5: Once you've allowed the leaves to dry a bit, apply your top coat and clean up the bits of polish that may or may not have gotten on your skin. Then, feel free to admire your handiwork!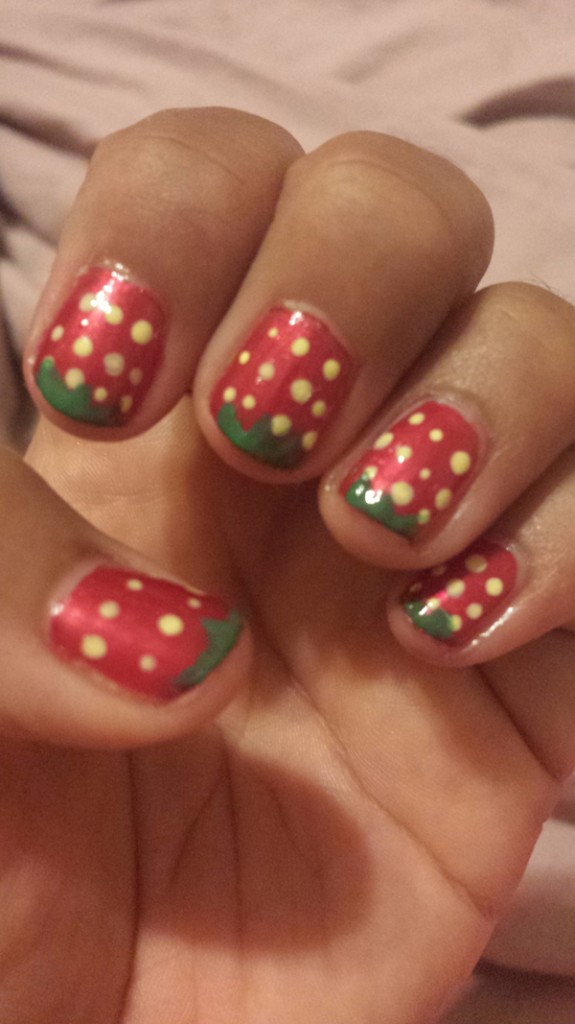 All images are copyright of the author.