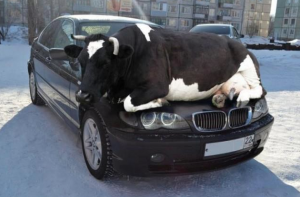 Hello Dearies. It has indeed been a crazy time for Glinda since she decided to bring back the Comment of the Week, or as we affectionately call it around here: COW. I have gotten quite a few nominations this month, and here are some of the ones I thought were the best.

Crasstalk Milestone:
Bots on Dating: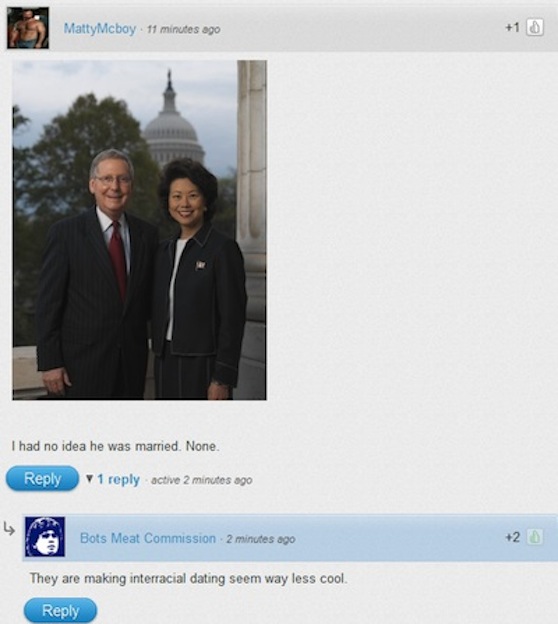 Dear Diary: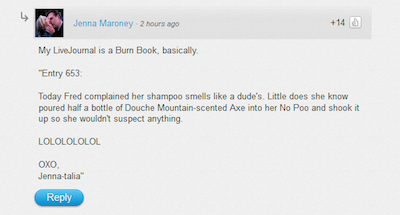 On saving money: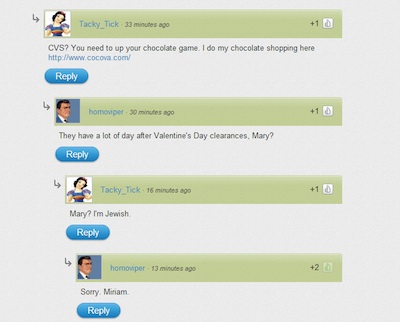 And the COW this time around (and possibly the best Crasstalk comment evar):
Keep the nominations coming, folks. I promise to get better at this. Email me your comments at [email protected].
h/t to GenderFenderBender for the Cow picture (source Imgur).