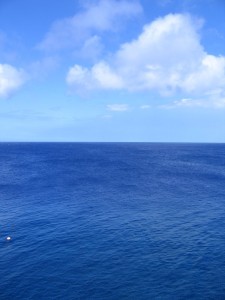 As an unorthodox traveler, I, by default, choose unorthodox destinations. Here are three.
1. Southernmost point of the 50 United States.  Ka Lae (South Point), Big Island of Hawaii.
Subjectively, this is the most fascinating of the three. A 12-mile roughly paved road leads you from the main ring road that hugs the circumference of the Big Island to South Point. It is very windy, as evidenced by the funny looking trees; the huge, rusting windmills; and well, the wind. Once in a while, cattle will randomly appear.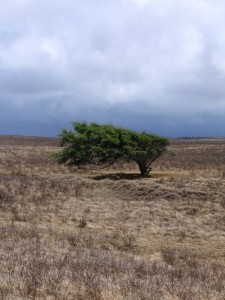 I like walking to the very end point, which is a tall cliff. I imagine that if I dove in and swam straight south, I would hit Antarctica. I love the idea.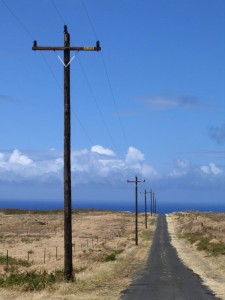 2. Southernmost point of the 48 contiguous states. Key West.
Every Christmas break, my wife and I would go to her grandfather's condo on the Florida Gulf Coast. She has gone there for 32 of the 34 Christmases of her life. So I guess it's kind of a tradition. Well, sitting on the beach, followed by walking up and down the beach, just didn't do it for me. So one morning, while everyone was still asleep, I got in the rental car, drove 4 1/2 hours to Key West, got out of the car, took a picture of this buoy, got back in the car, and drove 4 1/2 hours back to the condo.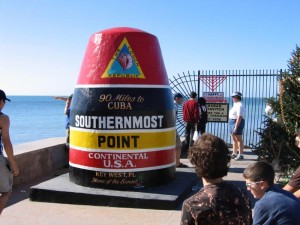 3. Southernmost point in the Western Hemisphere accessible by road. Bahia Lapataia, Ushuaia, Tierra del Fuego, Argentina.
This is literally the end of the world. In Ushuaia, the main industry is catering to people who are about to take a cruise to (or just finished taking a cruise from) Antarctica. After spending a day with penguins and another flyfishing on a lake, it was time to go. But before we left, I had one piece of business to attend to.
We hailed a cab in town. I instructed the driver to take us to Bahia Lapataia. He knew exactly where I was talking about. The little Fiat left the outskirts of town and immediately hit the entrance to Tierra del Fuego National Park. He sped through the scenery and dropped us off here. A wooden sign declares that Alaska is 17,848 kilometers away.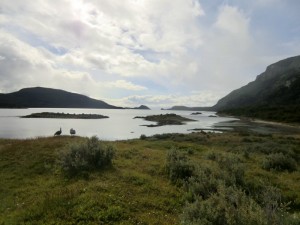 Seeing the End of the World was a bit anti-climactic. I had just spent weeks riding on buses, almost non-stop, for 7,000 kilometers. I walked around, snapped a few photos, and quietly walked back to the waiting cab.
Images source: Maxichamp