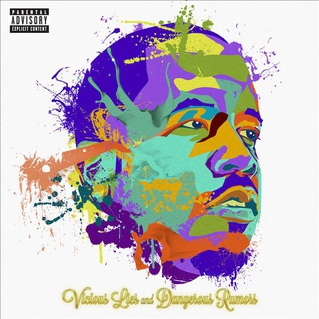 You've been dealing with a heavy case of Outkast withdrawal lately. I know all about it. We've all been affected. After all, it's been nine long years since the masterpiece double album Speakerboxxx/The Love Below came out and two years since Big Boi's last solo joint (the incredibly dope Sir Luscious Leftfoot album).
Luckily Big Boi will release his new album Vicious Lies and Dangerous Rumors on Dec. 11.  But that's two weeks of Outkast-related anticipation we have to deal with. Some of us aren't up to it and will crack under the pressure, but I have a plan to get us through these troubling times. 
1. Check out some tracks off the new album.
"In the A," which Big Boi put up on Soundcloud this week, is looking like it's going to be the big A-town anthem for the next few months. Yes, it features not just Big Boi but also T.I. and a rejuvenated Ludacris spittin' furiously like we haven't seen in years.
"In The A" – Big Boi (feat. Ludacris & T.I.) by Big Boi
Here's "Mama Told Me" feat. Kelly Rowland.
"Mama Told Me" – Big Boi (feat. Kelly Rowland) by Big Boi
2. Catch Up With Andre3000.
Big Boi's former partner teamed up with T.I. recently for the track called "Sorry." A lot of fans are reading this one as Andre's way of apologizing to Big Boi for not keeping Outkast together:
"This the type shit that make you call your rap partner and say I'm sorry I'm awkward, my fault for fucking up the tours/ I hated all the attention so I ran from it/ Fuck it if we did, but I hope we didn't lose no fans from it"
T.I. – Sorry ft. André 3000 [Explicit] by Atlantic Records
3. Peep that Killer Mike shit.
Former Outkast protege Killer Mike released his fantastic album R.A.P. Music earlier this year. (I recommended it to you back in the summer.)
4. Go bump Big K.R.I.T.'s ReturnOf4Eva mixtape.
This Alabama-bred rapper seemed to channel the ATLiens last year when he dropped the bomb that was ReturnOf4Eva.
5. Don't sleep on Kendrick Lamar's new album.
The Compton rapper Kendrick Lamar very much deserves to blow the fuck up. His new album, good kid, m.A.A.d. city which came out last month is an absolute monster. While his voice is nothing like Andre's or Big Boi's, in the spirit of Outkast his music is so melodic and powerful that you can't help but notice how original it is.