In conjunction with yesterday's post on street art, today's column will highlight the remaining 10 artists who have each contributed to the global street art movement in highly original and unique ways.
As a word of caution, the list is in no way a definitive statement on the current state of street art, but rather aims to highlight known and not so well-known artists working across a variety of mediums and locations.  Again, be sure to click on the individual thumbnails in order to enlarge the displayed photographs.
11. Miss Bugs
Country: United Kingdom
London-based street artists Miss Bugs (a duo comprising of a boy and a girl) take stencilling and intricate hand finishing to a whole new level.  Their exhibition titled "Parlour" recently ended at Brooklynite and photos from the event can be viewed here.  Oh, what I would have done for one of their cut out and fade out pieces.
[Click on thumbnails to enlarge]
13. Beejoir
Country: Thailand
Bangkok-based Beejoir focuses largely on political art inspired by world events.  His regular use of juxtaposed montages and satire are often a critique of the military industrial complex, society's rampant consumerism and the pharmaceutical industry.
12. Phlegm
Country: United Kingdom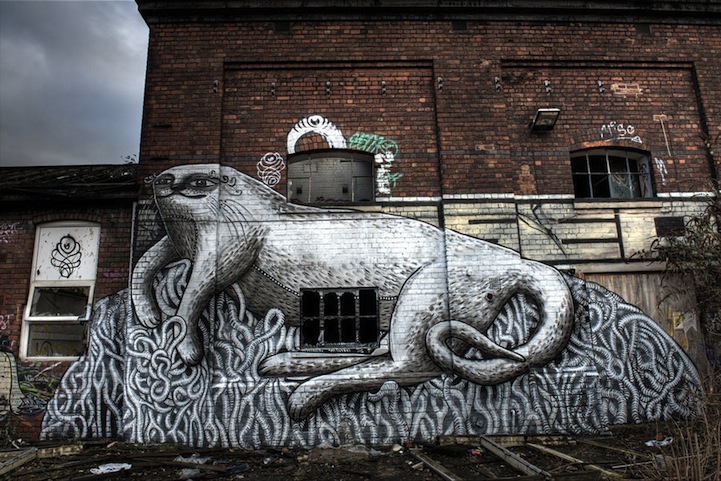 Many of Sheffield-based Phlegm's large-scale characters originate from his comics.  His complex and wonderfully detailed style often masterfully incorporates the architecture he is working on. Check out his available zine bundles here.
14. Herakut
Country: Germany
Based in Munich and Frankfurt, Herakut is a street art duo celebrated for combining their signature styles; Akut for photorealist spray paint and Hera for traditional painting. Check out the video above where Hera and Akut explain their recent installation at Onethirty3.
15. Kenny Random
Country: Italy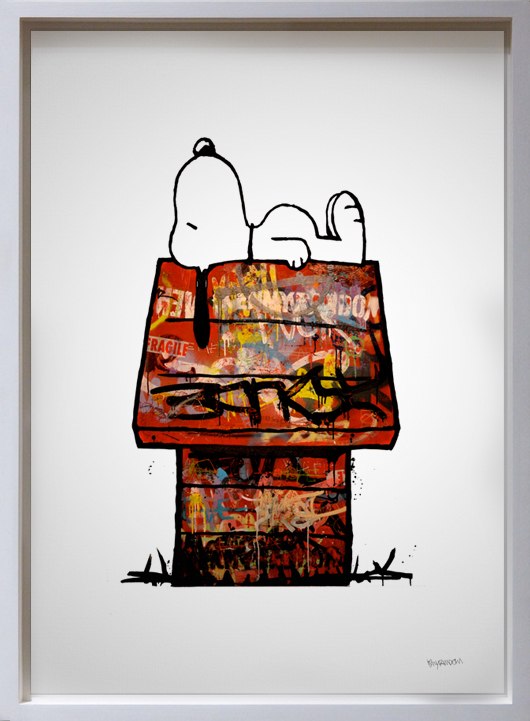 Padova-based Kenny Random is known for creating silhouette-style men who always seem to add a lighthearted feel to walls.
16. Miso
Country: Australia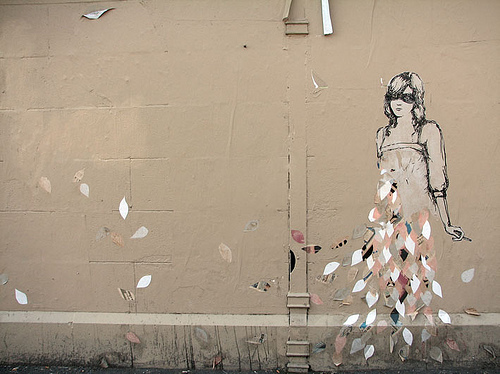 Often depicting women from various walks of life, Melbourne-based Miso's illustrations are stunning works of intricate pattern cut-outs and fine art painting.  Photos from her exhibition titled "Les Lumières" can be viewed here.
17. Retna
Country: United States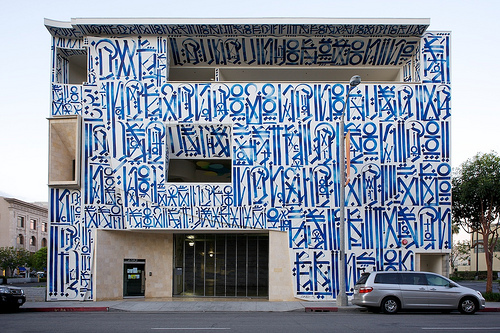 Los Angeles-based Retna has literally taken the concept of the graffiti tag and crafted his own secret language of symbols that are only decipherable to him and his inner circle alone.  Images from his exquisite "Hallelujah World Tour" can be viewed here.
18. Labrona
Country: Canada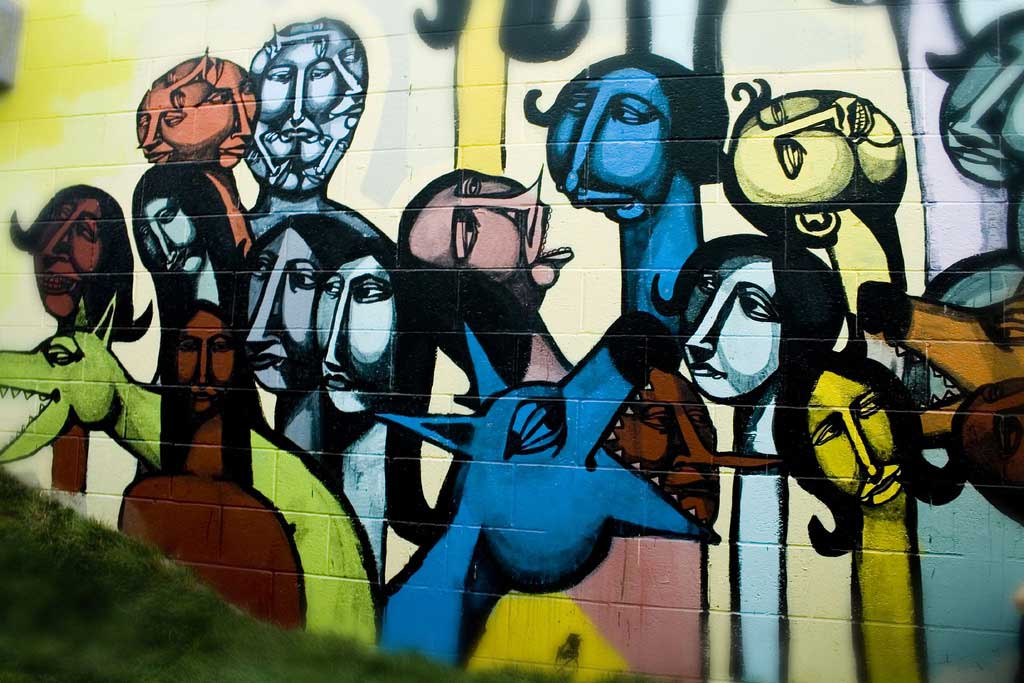 Mostly known for his work on freight trains, Montréal-based Labrona has been involved in street art since 1993.  Often playing with colour, shape, and composition, his character-driven paintings are a wonderful meditation on raw human emotion.
19. Steve Powers
Country:  United States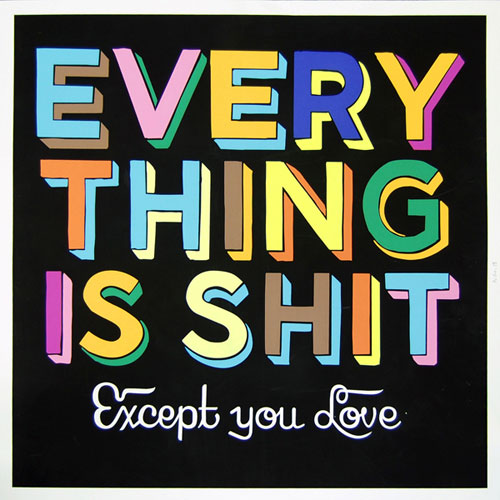 Originally working under the pseudonym of "ESPO" (Exterior Surface Painting Outreach) in the 1990s, New York city-based Steve Powers is king of typographic street art.  His latest project titled "A Love Letter For You," explores the complexities and rewards of relationships and resulted in dozens of murals being painted in both Philadelphia and Syracuse.
20. Žilda
Country: France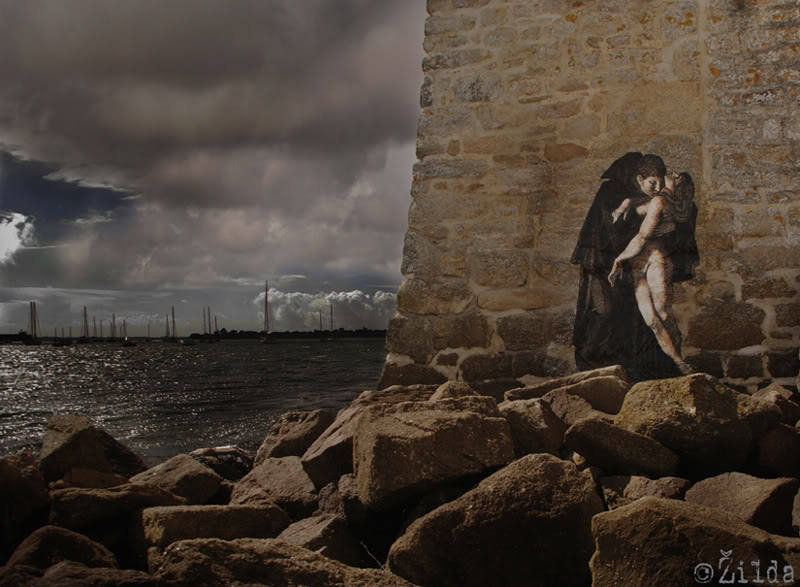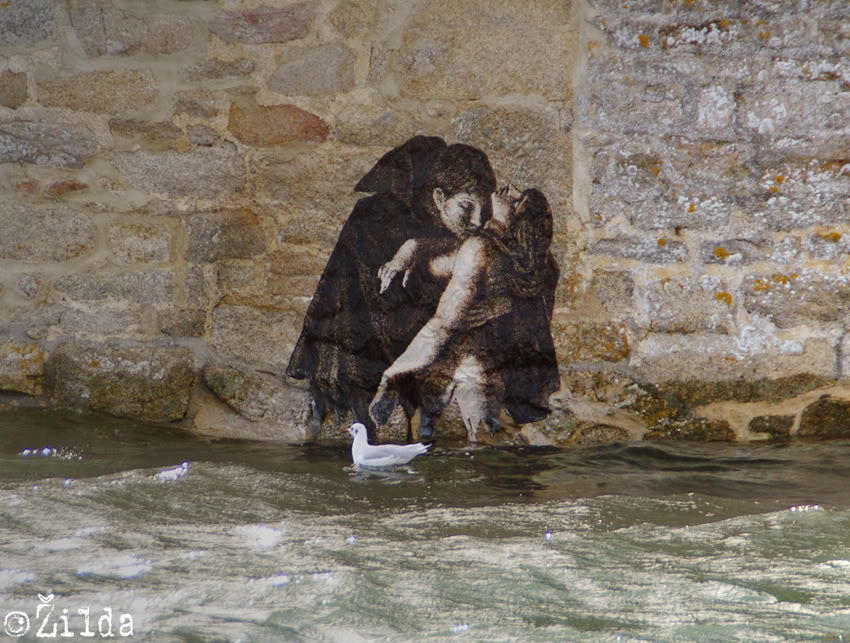 Žilda is a French artist based out of Rennes.  He creates life-size characters on paper, sometimes inspired by mythological, renaissance classical, and literary stories.  For his project titled "Io sono una forza del passato" ("I Am a Force of the Past"), Žilda pasted cutouts of classic 1950s and 1960s Roman cinema characters back into the Roman urban landscape.  Images from this series can be viewed here.
Related article: Twenty of the World's Best Street Artists, Part 1
(Images c/o 1, 2, 3, 4, 5, 6, 7, 8, 9, 10, 11, 12, 13, 14, 15, 16, 17, 18, 19, 20, 21, 22, 23, 24, 25, 26, 27, 28, 29, 30, 31, 32, 33, 34, 35, 36, 37,38, 39, 40, 41, 42)